In addition to compliance, additional security defenses are required by educational institutes to realise the need to protect information and ensure appropriate security across their network
Govind Rammurthy, MD & CEO, eScan
---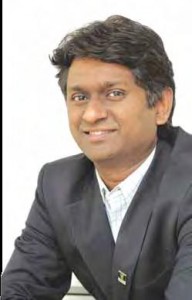 Increasing adaptation of mobile technology has motivated the education sector to take advantage of the innovative capabilities that the technology brings with itself as a digital learning technique in the classrooms today and beyond. Technology not only contributes in making learning attractive and engaging, but also in cutting short investment for IT infrastructure required by educational organisations.
Though every educational organisation is trying to let Bring-Your-Own-Device (BYOD) policy takeover the traditional methods of teaching and learning, the idea comes with its own demerits that need serious consideration before being adopted. In this era, securing any network has become a concern for the education fraternity.
Vulnerability to cyber attacks
With a huge number of students enrolling for various courses in these institutes/ universities every year, their networks are an ocean of distinct type of data. These days, educational institutes are increasingly adopting online interactive platform in order to ensure easy accessibility of course documents for students, while facilities such as online tests are increasingly being used. More over, online applications and admission procedures are now used by most of the universities. This pool of heterogeneous database systems, inadequate resources, budgetary constraints and numerous IT departments within a university are some of the other factors that lead to data breaches targeted specifically to educational institutions.
Applications or operating systems come with vulnerabilities, which in turn create opportunities for skilled cyber criminals that discover them at a significant rate and implement automated attacks. Ensuring smooth and efficient running of an application is essential. Thus, it is imperative for every educational institute to ensure that the patches are applied as and when they are made available.
Deployment of patches
Though all educational networks comprise a wide range of applications, there lies a vast difference within the users in the network when it comes to deployment of patches, which are critical in keeping a computer system safe. As an individual user, it is easy for students or teachers to keep their systems updated with latest security patches. However, when it comes to the network of the institute, it includes innumerable work- stations and network aware devices that lead to challenges in order to match and balance the security needs. Moreover, as the educational networks involve a lot of data storing and sharing at various accessibility levels, non-compliance with patch management leads to higher risk issues related to data integrity.
Patch management strategy strives for consistency across an organisation's systems, even if that means delaying the deployment of key software updates, which is again a serious issue. Hence, the most appropriate solution is the deployment of a central patch management system that usually requires a huge amount of dedicated resources. It comprises testing of patches before being applied into the production environment. It is a must for educational organisations to implement a process in order to prioritise critical security updates on their networks that will help remediate critical vulnerabilities in the minimum time-frame. It should also be understood that though patch management plays a pivotal role in ensuring secured business networks, however, it is not a complete solution for all kinds of security vulnerabilities. In addition to multiple security controls, patch management is just one part, though one of the most effective means of securing networks against evolving cyber threats.
Educational organisations that do not have dedicated resources to handle patch management can manually implement patch management or opt for a Managed Services Provider (MSP). It will help them implement both an automated service and a remote service.
It is very important for these educational institutes to realise the need to protect sensitive information and ensure appropriate security measures across the network
Grab the opportunity to meet the who's who from the world of education. Join us for World Education Summit in New Delhi on 9-10th August 2018. It will be a wonderful occasion to explore business opportunities. Like us on Facebook, connect with us on LinkedIn and follow us on Twitter.
>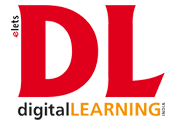 Recommended from all portal