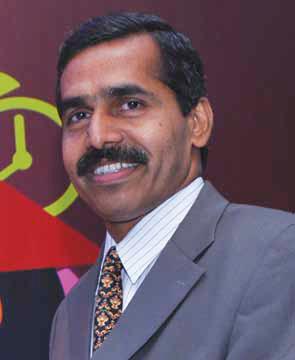 Prof P Rameshan,
Director, IIM Rohtak
As early as 2,000 years ago, India had the intellectual resources to inspire the world– thinkers, writers, teachers and literature. Scholars from far and wide, including the far-east and China, with Fahien and Huen Tsang being two prominent names, got attracted to the famous ancient universities of India such as Nalanda and Takshashila. Chanakya's 'Arthasastra' preceded both Machiavelli and Adam Smith by several centuries. India invented the priceless 'zero' and provided a firm foundation for the IT revolution, in addition to giving meaning to mathematics. India's 'Chaturanga' became the strategy game of the world. The value of pi and the astronomical contributions revealed the Indian genius. Yoga, an ancient Indian invention, provided the magic formula for a healthy life in a stressful modern world.
Backed by such an intellectual pedigree of a long past, India can explore its opportunities in higher education confidently. Currently, the USA is holding the distinction of being the global hub of higher education. Its reputed institutions in technology, management, medicine and other fields safeguarded its undisputed position for a long time now. The key to higher educational success is knowledge. There are three aspects of knowledge: creator, creation and learning (or dissemination). 'Creator' is the faculty or researcher, who research, analyse, interpret and write. 'Creation' is their output, like research papers, books, cases, theories, models, concepts, prototypes. 'Learning' is the process of internalising knowledge of which dissemination is a crucial aspect
 Dissemination refers to spreading or using knowledge. Spreading is the function of teachers as well as publishers and using is the function of students, learners or practitioners. Some of the best known institutions of the world have been renowned for their ability to create cutting-edge knowledge and disseminate it across the world by attracting large number of learners to their premises or by exporting knowledge to other institutions. The host countries have enabled the flow of learners to those institutions by creating a favourable environment – through good infrastructure, safety and security, superior living standards, etc.
It's not easy for India to move forward. The world has to first accept India as a credible provider of education, like the western countries. The lessons from ancient India and the modern world distinctly reveal that India's best course of action to be a global higher education hub is to intensively create cutting-edge knowledge and extensively disseminate it. The latter can be done by attracting learners to India by providing world class quality of education and a reassuring living environment. Cutting-edge knowledge may not be easy in the short to medium run. Hence, in the short and medium run, to be successful, a dissemination route  can be chosen: the knowledge created abroad can be disseminated at a cost affordable to the needy. If this is to be done by attracting students in large number to India, the living environment factor needs a careful attention. Alternatively, dissemination can be remote, through using the distance learning technology platform. If the Indian entrepreneurs take this to its logical extent, India can be the distance education hub of the world–starting with the neighbouring and emerging countries and moving to the West. Concurrently, India has to develop its cutting-edge knowledge and gradually replace the USA as the world's leading educational hub.
That will mark the cyclical return of educational glory to India after over a thousand years
Connect with decision-makers from 300+ Schools, 100+ Preschools, 20+ Government Dignitaries & 10+ Investors at power-packed Elets 6th School Leadership Summit on 24 February, 2018 in New Delhi.
>