EDITORIAL
The Age of Smart Learning

ADVERTORIAL
Doon Public School – An Odyssey Of Educational Excellence Inspiring Leaders To Scale New Heights

SCHOOL EDUCATORS
School Educators of Tomorrow
Privatisation in education has led to competition
Dr Nripen Kumar Dutta, Founder and Principal, Miles Bronson Residential School, Guwahati
A P Sharma, Principal, Apeejay School, Sheikh Sarai-I, New Delhi
Dr Shashi Banerjee, Principal, Bhavan Vidyalaya, Panchkula
B Vinod, Principal, Delhi Public School, Patna
Dr Satyendra Kumar, Principal Birla School, Pilani
Col Dr K S Saini, Principal, St Kabir School, Hisar
Vandna Joshi, Principal, DPS Bopal, Ahmedabad
Shalini Nambiar, Director, Excelsior American School, Gurgaon
Manju Balasubramanyam, Principal, Delhi Public School, Bangalore (North)
Rajeshwari Sawant, Principal, Gwalior Glory, Gwalior
Dr Rajesh Kumar Chandel, Principal, Gyan Ganga International School, Jabalpur
Indu Kaul, Principal, Indus World School, Gurgaon
Sanjay Suar, Principal, KiiT International School, Bhubaneswar
Nirmal Mahna, Principal, KC International School, Jammu
Navita Puri, Principal, Kundan Vidya Mandir, Ludhiana
Dr Pascal Chazot, Principal, Mahatma Gandhi International School, Ahmedabad
Mamta Wadhwa, Principal, Manav Rachna International School, Faridabad
Dr Sarvesh Naidu, School Executive Director, Pathways World School, Gurgaon
Harish Sanduja, Principal, Sai International School, Bhubaneswar
Krit Serai, Principal, Satluj Public School, Panchkula
Rashmi Singh, Principal, Vibgyor High International, Lucknow
Yajuvendra Jadeja, Principal, Sodha Schools, Jamnagar
Ravneet Kaur, Principal, Guru Teg Bahadur International School, Gurdaspur
J Ajeeth Prasath Jain, Principal, Bharatiya Vidya Bhavan, Chennai Kendra
Dr Neera Sharma, Principal, DAV Public School, Amritsar
Poly Pattanaik, Principal, Mother's Public School, Bhubaneswar
Shantanu Das, Principal, Sarla Birla Academy, Bangalore
Dr Vandana Lulla, Director and Principal, Podar International School, Mumbai
Shilpa Solanki, Principal, The Orchid School, Pune
Kavita Sanghvi, Principal, MET Rishikul Vidyalaya, Mumbai
Seetha Murthy, Principal, Silver Oaks School, Hyderabad
Dr Rajeev Chauhan, Principal, Sir Padampat Singhania Education Centre, Kanpur
M S Rehman, Principal, The Millennium School, Nagpur
Renu Singh, Principal, Amity International School, Noida
Rita Jha, Principal, Dr K N Modi Global School, Jaipur
Alice Vaz, Principal, Ryan International School, Kharghar, Navi Mumbai
N Krishnaveni, Principal, St Mary's High School, Hyderabad
Rupa Chakravarty, Principal, Suncity School, Gurgaon
V Krishna, Principal, Indus World School, Raipur
Dhriti Malhotra, Principal, Manav Rachna International School, Gurgaon
Anil Sharma, Principal, Birla Vidyamandir, Nainital
Adilakshmi Chintalapati, Principal, Oakridge International School, Bachupally
Seema Jerath, Principal, DLF Public School, Ghaziabad
Anit Arora, Principal, Cambridge International School, Dasuya
Jorawar Singh, Principal, Cambridge International School, Phagwara
Manju Sharma, Principal, DPS Bangalore, South
Jaya Bhardwaj, Principal, Hansraj Public School, Punchkula
Ramanjit Ghuman, Principal, Indus World School, Ludhiana
Nidhi Serohi, Principal, Kothari International School, Noida
Fr Joseph Karukayil, Principal, Lourdes Public School and Junior College, Kottayam
Rashmi Mehta, Principal, Salwan Public School, Gurgaon
Rita Kaul, Principal, The Millennium School, Noida
Bindu Sharma, Principal, Rayat International School, SBS Nagar

SPECIAL FEATURE
Complete Skills Solution for Schools
AIE helps Indian Schools teach through technology
Creativity and new-age learning: Keys that open to a more enriching classroom
Cyber security jobs in India are making a comeback!
FIRST PERSON
Problems in higher education and challenges before RUSA
Enhancing GER and quality is the way forward
Poor Research Leads to Mediocrity
From IITs to Universities Abroad, WizIQ Is Indeed Going Places
State to have 80 new ITIs by 2017
Grab the opportunity to meet the who's who from the world of education. Join us for World Education Summit in New Delhi on 9-10th August 2018. It will be a wonderful occasion to explore business opportunities. Like us on Facebook, connect with us on LinkedIn and follow us on Twitter.
>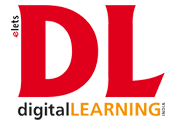 Recommended from all portal