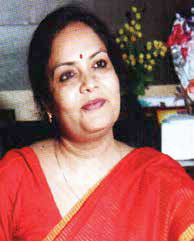 It is not wrong to build castles in the air but one must ensure that you build a strong foundation under them
Pedagogy – We were the first public school in Odisha to have a day boarding arrangement. We have always experimented with new ideas such as we pioneered the integrated tutorials for engineering and medical coaching in our educational system.
Infrastructure – The school has come a long way in terms of infrastructure. We have a three-storey building with more than 2,000 students enrolled in our school.
Teachers' Training – Teachers are equipped with modern tools and are encouraged to adapt and use new methods keeping in mind the holistic development of the child.
Technology – The students and faculty are not only familiar with smart classes, online interactions but are also exposed to DA Tests, MindSparks etc. We try to keep pace with the changing times and adapt what is technologically beneficial to our students.
Grab the opportunity to meet the who's who from the world of education. Join us for Higher Education and Human Resource Conclave Jaipur on 24th-25th September 2018. It will be a wonderful occasion to explore business opportunities. Like us on Facebook, connect with us on LinkedIn and follow us on Twitter.
>