Financial Literacy and Dr Lamba
Think of financial literacy as cooking. We know that we SHOULD know how to cook. Everyone should know how to cook; at least the basic dishes. Yet, we (well, most of us) choose to be oblivious to the acquisition of this basic life skill and unabashedly depend largely on our Mothers.
Financial literacy is no different. It is a basic life skill. We deal in money all the time. The very basis of what we do is money. So why should we shy away from learning about something that forms a quintessential element of our existence?  Financial Literacy becomes even more integral to organizations. Dr Lamba's best-selling book "Romancing the Balance Sheets" explains why:
It's a misconception that Finance Management happens in the Finance Department. In fact, it is happening right through the organization.
There is a direct relationship between every action you take and the bottom line of your organization. This book will help you to discover and strengthen that relationship. Understand here what Profit really means. If Balance Sheets mystify you, these lucid truths will give you clarity. Learn the rules of Good Financial Management which will keep you secure. Make the most efficient use of your Working Capital, and understand how an increase in Sales actually impacts your Profit. Learn also the simple secrets of Marginal Costing, Leverage and Fund Flow.
Ignorance is bliss, they say, but when it comes to financial literacy, there is no scope for denseness. With such an ideology, Dr Lamba dedicates himself towards the goal of bringing financial literacy within the reach of everyone. And what better way to advocate ideas in this new age than with online education.
Says Dr Lamba, "The biggest advantage of online courses is the tremendous reach. Over the years I realised how badly financial education is needed all over the globe and what a heavy price people and organisations pay for not understanding the principles of good finance management. Every time I address a class of 20, 30 or even 50 attendees, I feel the futility of it all, thinking I wish I could be addressing hundreds of thousands of similar individuals at the same time. This is exactly what online education allows. Using the same amount of energy needed to address a classroom full of students, one can reach out to really large audiences, in different timezones." (Source: New Indian Express)

"He is a financial literacy activist; practicing chartered accountant; international corporate trainer; online teacher; prolific writer and much more"
Dr Anil Lamba , founder-director of Lamcon School of Management, Pune, and a renowned finance mentor to CEOs worldwide
Using WizIQ
Having critically explored a lot of other options, Dr Lamba chose to team up with WizIQ to deliver his courses online. For a passionate teacher like him, WizIQ's virtual classroom technology proved to be absolutely in sync with his methods and techniques. As a result, his classes have been running successfully for three years now. Currently, Dr Lamba runs numerous courses on WizIQ.
When he is not functioning as the head of Lamcon Financial Management Services Ltd, Dr Lamba likes to humor himself with Golf, Swimming, Badminton, Reading and Sketching.
In his new course on WizIQ, Dr Lamba encapsulates fundamentals as well as details of financial management. For more details, please visit www.WizIQ. com.
If you have any queries regarding Dr Lamba's course, free to drop a mail to Kalyan Sarkar, Director, Academic Liaisons, WizIQ.com, at kalyan@wiziq. com or call +91-9216405405 or +91- 9897072888.
Grab the opportunity to meet the who's who from the world of education. Join us for World Education Summit in New Delhi on 9-10th August 2018. It will be a wonderful occasion to explore business opportunities. Like us on Facebook, connect with us on LinkedIn and follow us on Twitter.
>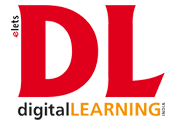 Recommended from all portal