digitalLEARNING Weekly Newsletter Archive 2013

---

A mobile app to detect skin cancer and ailment
December 26, 2013
One year mandatory rural posting for MBBS doctors from 2015-16
December 19, 2013
IIIT-Allahabad signs MoU with 6 foreign universities
December 12, 2013
Hero group launches new university; Decline in number of student visa applicants to UK
December 05, 2013
MHRD to Provide for 5000 Faculty Positions in Higher Education; Jaipuria To Open 50 More Schools in India
November 28, 2013
More Indian students take GRE as job prospects fall in homeland; Odisha government permits MBA and PhD courses in Xavier University
November 21, 2013
Mexus Announces iKen Scientifica 2013-14 competition for Students
November 14, 2013
No ban on mobile phones, dress code says AICTE; Karnataka Govt, NSDC to Implement NVEQF Across 100 Schools
November 07, 2013
No ban on mobile phones, dress code says AICTE; Karnataka Govt, NSDC to Implement NVEQF Across 100 Schools
October 31, 2013
Jammu Univ Marksheets to Carry Photograph of Candidates; NITs Announce Hike in Tuition Fee
October 24, 2013
RUSA to Snatch UGC?s Funding Power; Deepak Mehrotra Joins Pearson as new MD
October 18, 2013
Apex Court ruling renders AICTE defunct
October 11, 2013
Top Indian universities ink MoUs with Belgian varsities
October 04, 2013
CBSE to open a centre in Dubai; New UGC rules for foreign collaboration
September 27, 2013
Govt of India and Japan Sign MoU to Launch Joint Research Initiatives
September 20, 2013
India ready to finally opens the gates for foreign varsities; Kerala to have Open e-school soon
September 13, 2013
Harvard Professor takes charge of IIM-A;NI CEO encourages students to 'Do Engineering'
September 06, 2013
AICTE to fund technical institutes in northeast; CBSE to Conduct Teachers Training on Geospatial Technology
August 30, 2013
RUSA Proposes to Control Number of affiliated Colleges, GDA Announces App Design Competition for School Students
August 23, 2013
MHRD launches National Repository of Open Education Resources
August 16, 2013
UK institutions tie up with colleges in Tamil Nadu
August 09, 2013
Linc Academy To Empower Students Through E-Learning
August 02, 2013
India aims to achieve 80 percent literacy rate by 2015
July 19, 2013
Cabinet nod for setting up of first women's varsity in UP
July 12, 2013
MHRD's Rs 99,000 crore plan to up enrolment, research in higher edu
July 05, 2013
UGC bats for more fellowships, reservations; Times of India group forays into education sector
June 28, 2013
One Year Jail Term for Fake Educational Institution Owners; High-tech system to monitor mid day meal scheme
June 21, 2013
GTU gets AICTE nod for two new management courses
June 08, 2013
Make Internship Compulsory for all Engineering Students says AICTE
May 31, 2013
Indo-US to further ties in Knowledge Sector
May 24, 2013
DU to accept only centralized pre-admission form this year; Russian varsities look to woo Indian undergraduates
May 17, 2013
Govt to set up National Skill Development Agency (NSDA) UGC mandates affiliated colleges to set-up grievance redressal mechanism for students
May 10, 2013
MBA and MCA courses need no approval from AICTE
May 3, 2013
Trained teachers and good infrastructure must for ICT : Brij Kishore Sharma, Education Minister, Rajasthan
April 26, 2013
Nagaland government to give laptop to toppers; 473 Punjab schools fail to meet RTE standard
April 19, 2013
IIM-Lucknow reduce fee for flagship programmes
April 13, 2013
Planning Commission to hold first 'Hackathon' on 12th Five Year Plan
April 05, 2013
Center relaxes teachers' recruitment norms in 13 states
March 29, 2013
Budget 2013-14 has good share for education sector
March 1, 2013
Sri Kumaran's CBSE School wins national quiz contest
February 22, 2013
Leadership crisis hit India's higher education sector
February 15, 2013
Indian B-schools going out of business:ASSOCHAM
February 08, 2013
IBM, Lovely Professional University ink deal
February 01, 2013
UP to buy 15 lakh laptops for students from HP India
January 25, 2013
New e-Learning solution for Orissa varsities on anvil
January 18, 2013
Performance of IITs to be reviewed once in five years
January 11, 2013
Give Thrust on Value Education: PMO to HRD Ministry
January 04, 2013

---

digitalLEARNING Weekly Newsletter Previous Issues

---
Grab the opportunity to meet the who's who from the world of education. Join us for World Education Summit in New Delhi on 9-10th August 2018. It will be a wonderful occasion to explore business opportunities. Like us on Facebook, connect with us on LinkedIn and follow us on Twitter.
>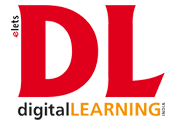 Recommended from all portal