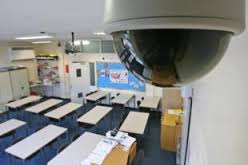 Installation of CCTV cameras has been made obligatory for new schools
by the Gujarat Secondary and Higher Secondary Education Board (GSEB).
Board officials are of the view that this has been done to ensure that
there are more examination centres with CCTV cameras, which can curb
copying.
R R Varsani, Chairman of the board stated that the experiment of the
board to use CCTV cameras and tablets at the exam centres has been a
success as 950 copying cases came to light with the help of CCTV and
tablet footage sent to the board. At the same time, 175 teachers were
also found guilty for not taking any action against the children
copying under their nose.
>