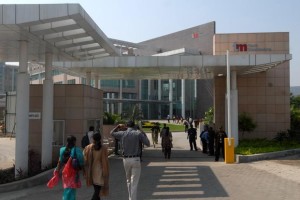 Tech Mahindra a specialist provider of connected solutions, signs Memorandum of Understanding (MoU) with Wichita State University (WSU), a state educational institution of Kansas in the area of aerospace engineering, certification, information technology and automotive testing. Tech Mahindra will collaborate with WSU and its National Institute for Aviation Research (NIAR) on multiple areas of engineering including composites, advanced materials and structural testing. Tech Mahindra plans to invest in equipping the engineering talent available in the region to enhance their employability in the Wichita aerospace community. This investment will enable Tech Mahindra to provide end-to-end solutions from design, to testing and certification for global aerospace & automotive customers and prospects in the region.
Krishna Balasubramaniam, Head of Americas, Aerospace & Defense, Tech Mahindra stated that they are eager to leverage local talent pool by working with WSU's National Institute for Aviation Research as it takes a leadership role in supporting the global aviation industry with its research, development, testing, and certification and training services. He believe that this synergy can help reach the next level of solution offerings to their customers addressing their custom needs and industry specific requirements in the areas of certification and testing.
Like us on Facebook, connect with us on LinkedIn and follow us on Twitter.
>