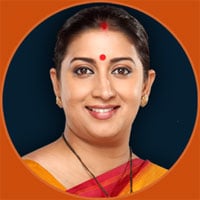 A new language policy for the education sector is on an anvil by the Ministry of Human Resource Development (MHRD). The ministry has set up a committee to look into the matter and submit the report in a year's time.
A controversy over the three language formula and replacing German with Sanskrit in Kendriya Vidyalayas in schools begin last October. The three-language formula has been described by the NCERT in the national curriculum framework.
As per the curriculum framework the first language is English, second language is Hindi and third language could be any modern Indian languages. The committee is now looking at ways to promote classical languages like Tamil, Sanskrit etc as the third language.
In 2004 Tamil, Sanskrit, Kannada, and Telgu and in 2014 Malayalam and Oriya were given the status of classical languages.
The three language formula prescribed by NCERT in 1986 was a replication of what was enshrined in the country's first education policy in 1968. According to three language formula, students of classes 6-8th in Hindi speaking states study a south Indian language apart from Hindi and English.
According to MHRD, language being the most important medium of communication and education, its development occupies an important place in the National Policy on Education and Programme of Action. Therefore, promotion and development of Hindi and other 21 languages listed in the schedule VIII of the Constitution including Sanskrit and Urdu has received due attention.
Grab the opportunity to meet the who's who from the world of education. Join us for Higher Education and Human Resource Conclave Jaipur on 24th-25th September 2018. It will be a wonderful occasion to explore business opportunities. Like us on Facebook, connect with us on LinkedIn and follow us on Twitter.
>