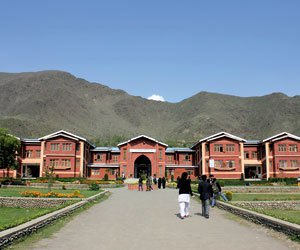 Emphasizing to promote good quality of education, there is desperate need to provide quality higher education in Kashmir. Higher education has always been ignored in the State but with the formation of the new government, having efficient brains as their ministers, there is a hope to giving due consideration to higher education in Kashmir.
The colleges offering undergraduate courses are not the attraction for students, owning to falling quality of education in these institutions. Not only this, the contractual system of teachers has further deteriorated the ailing system of academics in the State. Due to lack of quality research experience, the faculty is not able to do justice to the job and failed to make impact on students mind.
Like us on Facebook, connect with us on LinkedIn and follow us on Twitter.
>