Innovative practices in assessment, accreditation, evaluation and quality standard in higher education at an affordable cost is a cause of concern for the developing countries. The session highlights the discussions with various stakeholders across the country to understand and nd out innovative practices in this sector
Rajeev Menon, Head of Assessments, MeritTrac Services
In 2025, India will have the largest population in the age group of 25-30, which means we have a talented pool of young people if they are properly nurtured and given proper education
There is a lot of focus on learning as well as learning platforms. Over the years, assessment practices have evolved and with reference to India, the last 10 years have seen extreme growth. From OMR scanning, result processing to completely moving, most of the exams to the computer- based mode delivery have been a significant progress. Things like transparency, security among others have achieved great amount of success under the computer-based delivery mode. Further, the practice of digital evaluation has been adopted by many universities like Sikkim Manipal University and many others. That apart, many schools today also use innovative devices to engage students' responses and understand various concepts.

However, we have moved from a paper-based mode to a computerbased mode. Have we really leveraged the technology to create an impact in assessments is a question that we need to ask ourselves. Also, we need to change the way the output is transmitted back to the student. Beyond grades and marks, there is hardly anything that reaches the student to help him improve his performance.

RAJEEV MENON,

Head ofAssessments, MeriTrac Services

Education sector today is facing various challenges in terms of fake degrees, marksheets, etc. The reason behind it is that verification of these certificates, degrees or marksheets is extremely cumbersome and a time-taking process. Moreover, this comes out when a student goes to the market and applies for a job. Some of the recruiting agencies say that one out of five resume is fake in some respect, either a person shows fake qualification or a fake experience. Now, the question is how do we really solve this challenge? Though many steps can be taken to escape this, the problem is that the moment a person gets a document photocopied, the whole content becomes diluted and it's more or less reserved to the photocopy only. Moreover, there is nobody who can verify the authenticity of the photo copy. So, this is the area we can work into providing document security. Also, with all the technology in place, identifying fake certificates and degrees is still a challenge. We have to create a platform of secure evidencing ensuring that the data is recorded in a secured way and it is strictly verifiable without the originator's interference.

HEMANT GAUR,

Innovation Architect, Pitney Bowe

We have some of the accreditations by the University Grants Commission (UGC) and the professional courses by the All India Council for Technical Education (AICTE). In an institute, it is not just about the distribution of degrees, but the overall personality development of the students. So, once we impart education to the students, there is also a need to monitor institutes and universities keeping in mind how they are performing and impart learning. There is a need to stress on teaching, learning, consultancies, extend services, co-curricular activities, whether they are maintaining ethical and moral values and so on. Hence, for any educational institute, accreditation is must. There must be unbiased checking of the papers, which will enhance the competitive spirit among the universities. So, accreditation is a must for education institutions, universities, and it must be done by an independent, autonomous body. If there is an accreditation, the government bodies also come forward to see that recruitment is done as often as possible so that the teaching-learning process can be synced in.

PROF GSN RAJU,

Vice Chancellor, Andhra University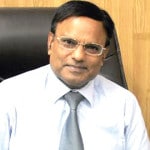 If we see the scenario of higher education in India, it is quite alarming despite a number of efforts being put in by the government, educational institutions, universities and affiliating agencies, etc.

In 2025, India will have the largest population in the age group of 25-30, which means that we have a talented pool of young people if they are properly nurtured and given proper education. Nevertheless, no one can dare at present to start engineering colleges because the admission rates are going down. Some of the institutions which are not performing very well are on the verge of closing. We talk of the quality education but when we talk of quality there are certain parameters. Earlier, our approach was completely input-based measurement. For instance, if a university has 10,000 students and the other has the intake of 2,000 students, then the university with the larger intake was considered good. However, today the time has changed as the education is output-based. All our assessments are qualitative rather than quantitative. So, we need to do the assessment of those parameters which define quality.

Prof P K GARG, Vice Chancellor, Uttarakhand Technical University
POINTS TO PONDER:
Education moving from paper-based mode to computer-based mode
Identifying fake certificates and degrees is still a challenge
Unbiased checking of papers to enhance competitive spirit
Education is output-based, and more qualitative than quantitative
Grab the opportunity to meet the who's who from the world of education. Join us for World Education Summit in New Delhi on 9-10th August 2018. It will be a wonderful occasion to explore business opportunities. Like us on Facebook, connect with us on LinkedIn and follow us on Twitter.
>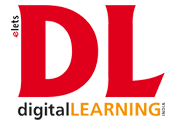 Recommended from all portal