Didac India is today one of the most renowned events in the Asia Pacific Region for Educational Material, Training & Technology-based solutions for Preschool, School, Higher Education, and Skill & Training segment of education sector.
In a bid to showcase the best global practices of education sector, Didac India, the educational event is being organised for nine years. To address the growing demand for innovative educational products and solutions in the Indian subcontinent, the event is held annually with international exhibition and conference.
The event has British Education Suppliers Association (BESA), DIDACTA (Germany), Worlddidac Association & India Didactics Association among esteemed partners. It is also supported by many ministries of the Government of India and various public and private educational bodies.
The World Education Summit (WES) is one such event organised on the similar lines. Held annually in various parts of the world, it is organised by Elets Technomedia Pvt Ltd, the Asia and Middle East's premier technology and media research company.
The WES is meant to showcase innovations, initiatives and best practices followed across the globe in the education space. So far, 10 editions of WES have been organised across the world in various countries.
Congregating top-notch decision makers, influencers, experts and practitioners from around the world under one roof, the WES facilitates learning about groundbreaking innovations in the education sector and propagate them in different parts of the world, making meaningful improvements in global education.
The summit serves as a premier international platform dedicated to encouraging innovation and creative action in education landscape. In this, top decision-makers share insights with on-the-ground practitioners and collaborate to rethink education.
The latest edition of the World Education Summit is set to be organised on 9-10 August this year in New Delhi's The Leela Ambience Convention Hotel.
Meanwhile, the 10th edition of the Didac India Exhibition and Conference is scheduled to be organised from 4-6 October 2018 in New Delhi.
The stage is, however, also set for Didac India 2018. With a focus on adding more varied products and solutions and a determination to expand improve, the annual exhibition is set to create new benchmarks in the Indian Education & Training Industry.
WES is the congregation of some of the leading thinkers in the education world from across Asia and beyond. The latest edition of WES will inspire one and all, making them understand the challenges and solutions of the developing education world through a new prism.
The event is a must visit for all those wanting to network with the most promising and fastest growing economies of the world – India and also an ideal platform to reach out to the education industry of Asia.
Grab the opportunity to meet the who's who from the world of education. Join us for World Education Summit in New Delhi on 9-10th August 2018. It will be a wonderful occasion to explore business opportunities. Like us on Facebook, connect with us on LinkedIn and follow us on Twitter.
>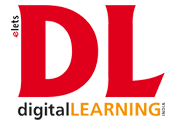 Recommended from all portal