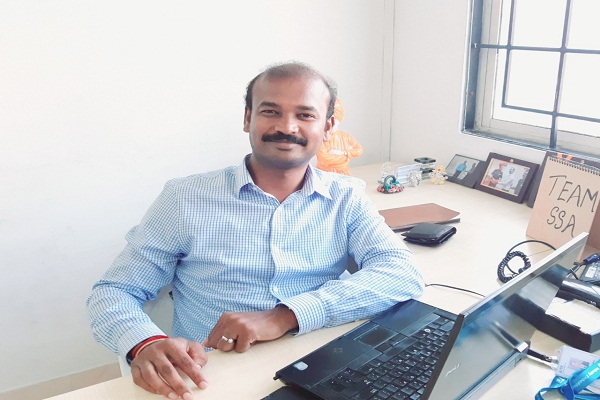 The Covid-19 pandemic has certainly created a stir in the world throwing a spanner in the works of all industries including Trade, Healthcare, Automobile, IT & IT-enabled services, Entertainment and more. Whilst most of them are slowly becoming accustomed to functioning from home, students are taking baby steps in the same direction for their academic needs. Especially, with March and April being crucial months for examinations, a nation-wide lockdown can adversely affect students' academic growth.
At KGiSL Institute of Technology (KiTE), students are acclimatized to a smart classroom environment from the moment they begin their journey with us. During the lockdown, a transition from a traditional classroom to an absolute eLearning environment therefore, was not a difficult one.
Here's how we touch base with our students, ensuring minimum hindrance is caused to their learning:
KiTE has developed a couple of personalized learning environments on Moodle and our own indigenous software, Ecampus, where the faculty members load study and concept-based learning material that enhance comprehension of the concepts. Whenever students are in doubt or wish to revisit the concept, they can sign in for better clarity. Faculty members of different departments input assignments and mini projects too, which in turn helps in further familiarization and application of the concepts.
Google Classrooms are utilized for a more interactive form of learning. Since the syllabus has already been covered for all the departments, first through final years, the academic understanding is all that needs to be assessed. To facilitate that, a set of 10-15 students are assigned under the mentorship of a dedicated faculty member, who takes the lot under their wing. Assignments are then handed out to the students through Google Forms where corrections and feedback are generated as and when they're submitted. Furthermore, assessments are done to measure their comprehension of concepts via mini projects, tests and flashcard quizzes on Kahoot.
GUVI, an IIT incubated firm which has partnered with KiTE to provide Technical Training for our wards, has opened up its platform for improving the coding skills of the students. Their program allows for personalized performance assessments of the students, culminating in generation of performance reports for the perusal of their designated mentors. Furthermore, coding or programming challenges on a daily basis are conducted, with leaderboards for high performers hoisted up for all to see in this unique platform.
We have also encouraged students to be part of an Open-source Community where they contribute by attempting problem statements or available projects, and interact within the community to solve them.
Finally, project reviews are conducted via Google Hangouts for the final year students. Although technology helps to a great extent, staff intervention is a must and therefore, we have class advisors conversing with the students on a daily basis not only to augment academic excellence, but also for compliance to safety measures in times of the pandemic.
Due to the prevailing situation, this enforcement of a 100% e-Learning model will encourage students to develop independent learning strategies on their own. This is, of course, apart from the predominant benefit of preparing the students for academic development and university examinations within the campus, once normalcy is restored.