Intel has announced a joint project with Morocco's Department of Telecommunications and Information Technology (D.E.P.T.I.), with the aim of developing public Internet access centers and has collaborated with the Ministry of Education to train teachers and donate 1,000 Intel-powered Classmate PCs to Moroccan primary schools over the next few years.
Intel is enabling Internet technology by introducing computers to help Moroccco's 33 million people leverage the opportunities of the modern digital age. Intel Chairman Craig Barrett offered digital accessibility and education. Intel and Morocco's Ministry of ICT have also installed a new WiMAX network at Saad Ibn Abi Al Ouakass School. The long-range wireless technology offers an affordable means of delivering high-speed Internet access in rural communities. Intel has already trained 4,500 teachers in Morocco and is looking to train 25,000 by the end of 2008 through the Intel Teach program, which introduces technology into the curriculum for better education. These efforts are in line with the Ministry of Education's program called GENIE. Intel is also looking to launch an online version of the Teach program in Morocco next year.
Grab the opportunity to meet the who's who from the world of education. Join us for World Education Summit in New Delhi on 9-10th August 2018. It will be a wonderful occasion to explore business opportunities. Like us on Facebook, connect with us on LinkedIn and follow us on Twitter.
>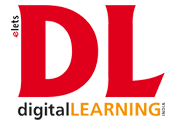 Recommended from all portal