ICT in schools and training centres is a very good move but there are still barriers to its successful integration in the education system. The vision of Mauritius as an Information and Communication Technologies (ICT) hub is becoming more and more the concern of policy makers. And we hear repeatedly that education has a key role to play to help the country achieve its strategic objectives. Unfortunately, the focus is on the development of computer skills without much attention to the role that the new technologies could play in enhancing the teaching and learning process.
It is generally argued that the current generation of school children needs new technologies in the classroom environment to be better prepared for the world of work where the Internet and related technologies are becoming more and more ubiquitous. However, the real integration of the new technologies in our schools is taking time. Though they have proved to be useful tools for the teacher, radio and television have not revolutionized the classrooms as their advocates expected. The digital technologies are also being heralded as agents of change in educational systems. At post-secondary level, students are using ICT to achieve their educational objectives. However, primary and secondary schools are not yet benefiting from the wide possibilities of integrating new technologies. Barriers to this integration, which are often quoted, are infrastructure, availability of materials, trained teachers, curriculum constraints and resistance to change from teachers. Children from the literate homes are already well exposed to new technologies. It is the role of the school to breach the gap of inequality as regards educational opportunities.
Grab the opportunity to meet the who's who from the world of education. Join us for World Education Summit in New Delhi on 9-10th August 2018. It will be a wonderful occasion to explore business opportunities. Like us on Facebook, connect with us on LinkedIn and follow us on Twitter.
>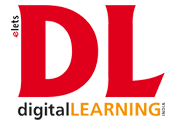 Recommended from all portal