The key speakers at the Pan-IIT Global Conference to be held in Chicago Oct 9-11 include, Indian Human Resource Minister Kapil Sibal, Aneesh Chopra, America's Chief Technology Officer, and Sam Pitroda, India's National Knowledge Commission Chairman. About 3,000 IITians from around the world are expected to attend the annual gathering, organising committee conference chairman Ray Mehra. He said Kapil Sibal will open the conference while Chopra will be the keynote speaker at the gathering. The theme of this year's conference is 'Entrepreneurship and Innovation in the Global Economy'. Jim Owens, chairman and CEO of Caterpillar; Raghuram Rajan, Eric J. Gleacher distinguished service professor of finance at the University of Chicago and former chief economist of the IMF; and Prith Banerjee, senior vice president (R&D) at Hewlett Packard Labs, will be other key speakers.
In the past, the conference has been addressed by Microsoft chief Bill Gates, former GE CEO Jack Welch, current US National Economic Council chairman Larry Summers, current GE CEO Jeffery Immelt and Hillary Clinton. Since its inception in 2003, the Pan-IIT annual conference has become one of the leading technology summits for executives looking to build partnerships with leaders in the world of advanced technology, said Mehra. For those looking for capital and resources, the conference will also feature the Entrepreneurship Networking Zone with booths for venture capitalists. There are estimated to be 35,000 IITians in the US alone.
Grab the opportunity to meet the who's who from the world of education. Join us for World Education Summit in New Delhi on 9-10th August 2018. It will be a wonderful occasion to explore business opportunities. Like us on Facebook, connect with us on LinkedIn and follow us on Twitter.
>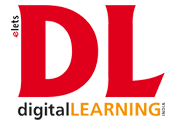 Recommended from all portal