An announcement was made on April 15th, 2010 by Prof. Gail Omvedt, Chairperson, Dr. Bhimrao Ramji Ambedkar Chair, Indira Gandhi National Open University (IGNOU) about a Post Graduate programme on the Philosophy of Dr.Ambedkar from July 2010. While presenting a lecture themed 'Ambedkar and Reconstructing the World' on occasion of celebrating the119th Birth anniversary of Dr. B.R. Ambedkar by IGNOU, Prof. Gail mentioned that there is hardly any data on caste in census 2011 or otherwise on the kind of changes that have occured within caste system. And the brutal reality is that even today there exist extreme forms of caste in society. She further added that what we all want is a city called 'Begumpura', a city without caste and taxes, which was imagined by Sant Ravidas.
The function was organized by IGNOU's 'Dr. Ambedkar Chair on Social Change and Development' and 'IGNOU Scheduled Castes (SC)/Scheduled Tribes (ST) Employee &Teachers' Welfare Association' to celebrate the 119th birth anniversary of Dr. Babasaheb Ambedkar. Professor Tulsi Ram, presented a lecture on 'Ambedkar and Social Emancipation'. This was followed by a lecture on 'Ambedkar and Reconstructing the World' by Prof. Gail Omvedt. Pro Vice Chancellor, Prof. Parvin Sinclair and Prof. Vimal Thorat, Convenor of Dr. AmbedkarChair were also present.
Grab the opportunity to meet the who's who from the world of education. Join us for World Education Summit in New Delhi on 9-10th August 2018. It will be a wonderful occasion to explore business opportunities. Like us on Facebook, connect with us on LinkedIn and follow us on Twitter.
>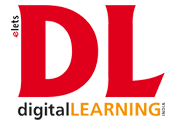 Recommended from all portal