A new website, Ultrinsic, is to start soon, which would take wagers on grades from students at 36 colleges nationwide starting later this month. With students uploading their class schedule, they authorise Ultrinsic to have access to official school records. And just like the Las Vegas sports books, Ultrinsic calculates odds based on factors including the student's history, the difficulty of each course and the topic. The student can the wager up to a cap that starts at $25 and increases with use.
CEO of the company, Steven Wolf , however, explained that it is not online gambling but a way of investment. If a new freshman wagers $20 that he or she will graduate from college with a 4.0 GPA and follows through, that $20 would turn into $2000. But instead of having to pick the right team in a typical seven-team parlay bet, a student has to win in every course over a typically 4-year college career.
Grab the opportunity to meet the who's who from the world of education. Join us for World Education Summit in New Delhi on 9-10th August 2018. It will be a wonderful occasion to explore business opportunities. Like us on Facebook, connect with us on LinkedIn and follow us on Twitter.
>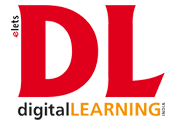 Recommended from all portal