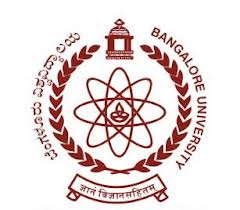 Bangalore University has decided to cancel almost 120 seats under the management quota in seven colleges for the Master of Education (MEd) programme in academic year 2012-13.
This decision was passed during a meeting of the Bangalore University academic council. The council collectively agreed to halt admission process in these colleges due to irregularities and mentioned about notifying these colleges on the same.
The seven colleges include Vijaya Teachers College, Jayanagar; Gold Field College of Education, Bangarpet; St Paul's MEd College, Vijayanagar; Smt Mehra's College of Education, Banaswadi; SJES College of Education, Virgo Nagar; Bangalore City College of Education, Kalyan Nagar, and KIET Post Graduate Studies and Research in Education, Bannerghatta Main Road.
Admission for the academic year 2012-13 in these colleges will take place only for the university quota students. These colleges will be and colleges will be given a time period of six month time to rectify the lapses. The students in these seven colleges will be taught directly under the university that will be responsible for taking care of the guest faculty and space for those admitted through the university quota.
Connect with decision-makers from 300+ Schools, 100+ Preschools, 20+ Government Dignitaries & 10+ Investors at power-packed Elets 6th School Leadership Summit on 24 February, 2018 in New Delhi.
>