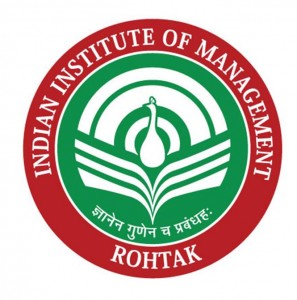 IIM -R celebrated its fourth foundation day with a discussion on the theme 'Revitalizing India's Growth Sentiments'. The industry stalwarts and academicians, who gathered at the IIM-R explored means to thrust the Indian economy again onto a rapid growth path amidst persistent global economic and business slowdown.
The event was formally inaugurated by Mr Ravi Swaminathan, MD, AMD India and Prof P Rameshan, Director, IIM-R, by lighting the ceremonial lamp. Prof Rameshan outlined in the inaugural address the journey of IIM-R and reiterated its commitment to create the enabling environment of faculty, systems and processes while furthering its vision and mission.
Mr. Swaminathan, in his keynote address, stated that "In the context of revitalizing India's growth sentiments, the need of the hour is to challenge conventional wisdom to leverage opportunities and threats presented by exponentially increasing population, mass urbanization, new modes of wealth creation and rapid technological evolution".
Other dignitaries such as Mr. S. K. Roongta, CMD, National Seeds Corporation of India, Prof. Anand P. Gupta, Director, Economic Management Institute, New Delhi and Mr. Roopal Chopra, COO, Advel Group also shared their insights with the audience.
>