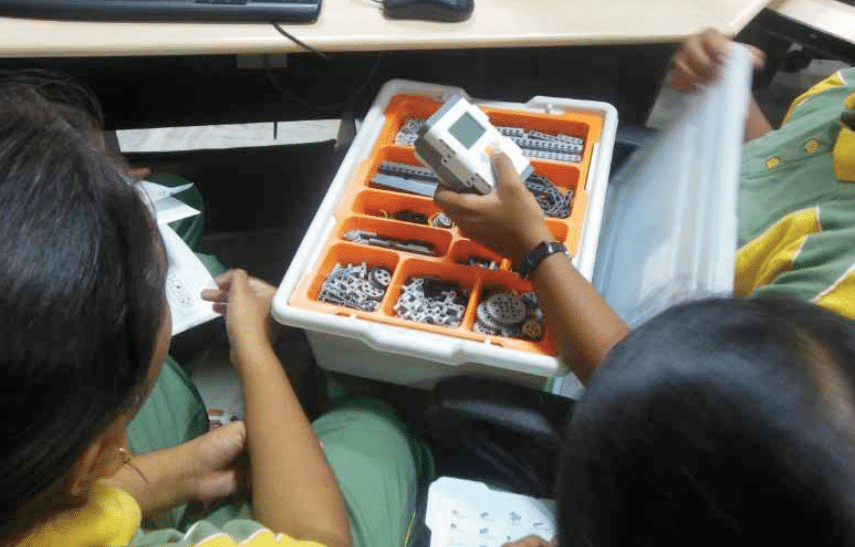 Robotics Lab at RMK Residential Senior Secondary School, Chennai
Secretary: Yalamanchi Pradeep
K Preethi Sangeetha, student of class XI, shares her experience with robotics: "It is very interesting that we get to learn many new technologies about robots. Teachers take care of each student in the class and make them understand the theme properly. We were given a Robotics kit for each group where we handled many electronic devices. We had a very good experience and it was fun handling those instruments."
The school is using Robotics labs from Edutech to provide robotics training to students. The Implementation of labs has led to higher academic standards in the school. It is very topical and fruitful as students enjoy hands on learning using these labs. The successful implementation of Labs at the institution is due to vendor quality and commitment. The features of the robotics kit is loved by students and teachers due to the design of the curriculum, etc.
We are expecting more and more hands-on approach to education where labs will play a very crucial role. We encourage students to learn through experimentation that will lead to greater student engagement.
Connect with decision-makers from 300+ Schools, 100+ Preschools, 20+ Government Dignitaries & 10+ Investors at power-packed Elets 6th School Leadership Summit on 24 February, 2018 in New Delhi.
>