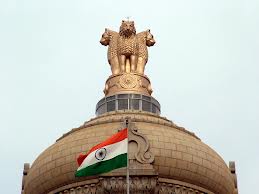 MUMBAI: Maharashtra state government has declared that every school in the state should recite the preamble to the Constitution on a daily basis. This step has been taken to make students aware of their responsibilities and duties for the country.
The preamble will have to be read by students in the morning assembly . The preamble reads: We, the people of India, having solemnly resolved to constitute India into a Sovereign Socialist Secular Democratic Republic and to secure to all its citizens: Justice, social, economic and political; Liberty, of thought, expression, belief, faith and worship; Equality of status and of opportunity; and to promote among them all Fraternity assuring the dignity of the individual and the unity and integrity of the Nation.
Connect with decision-makers from 300+ Schools, 100+ Preschools, 20+ Government Dignitaries & 10+ Investors at power-packed Elets 6th School Leadership Summit on 24 February, 2018 in New Delhi.
>