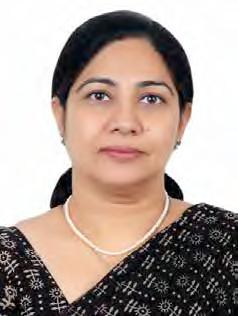 Today a teacher has to be a learner herself, be more approachable and emotionally connected with the children.
Pedagogy – Ours' is a project-based learning in which children work on a topic and finally the projects culminate in presentations.
Infrastructure – The school boasts of well developed sports facilities as well as facilities for art, music as well as reading.
Teachers' Training – We have created self-learning modules and have effectively used Video conferencing to connect our 14 odd campuses across India. Each member at school is a life-long learner – even our parents take part in workshops, adventure activities and out bounds
Technology – From Grade 4 onwards each child carries a personal educational tablet along with the textbooks and notebooks that has subject content, special notes, worksheets and tests. We have implemented a completely safe internet environment. We also use high- speed Video conferencing facility to connect with our sister schools and teacher training that happens at a pan- India level.
Sports – Sports programme at Indus firmly revolves around skill development. Once the children pick up a sport of their choice then the sport specific training would help them move ahead.
Grab the opportunity to meet the who's who from the world of education. Join us for Higher Education and Human Resource Conclave Jaipur on 24th-25th September 2018. It will be a wonderful occasion to explore business opportunities. Like us on Facebook, connect with us on LinkedIn and follow us on Twitter.
>