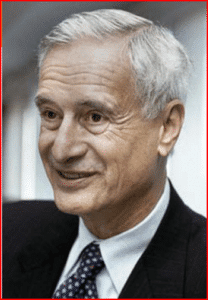 Harvard Business School professor and one of the most influential management thinkers Robert S Kaplan has been chosen for the second Global Management Guru Award (GMGA).
The award is given by Birla Institute of Management Technology (BIMTECH).
Prof Kaplan has to his credit many theories  and innovative management practices. He is scheduled to visit India early November to receive the award and to deliver the award lecture at New Delhi, November 9.
Some of the breakthrough contributions of Prof Kaplan at Harvard Business School and Carnegie Mellon University include 'time-driven activity-based costing', Balanced Scorecard, Strategy Maps and the Kaplan-Norton strategy execution.
The GMGA award instituted in 2011 has an evolved process of short listing 25 global thought leaders that is followed by an international survey and jury process. The 2012 jury was led by eminent management educationist Dr Pritam Singh. This initiative has been spearheaded by one of India's top business schools, the BIMTECH, New Delhi NCR, set up by the Birla group.
Connect with decision-makers from 300+ Schools, 100+ Preschools, 20+ Government Dignitaries & 10+ Investors at power-packed Elets 6th School Leadership Summit on 24 February, 2018 in New Delhi.
>