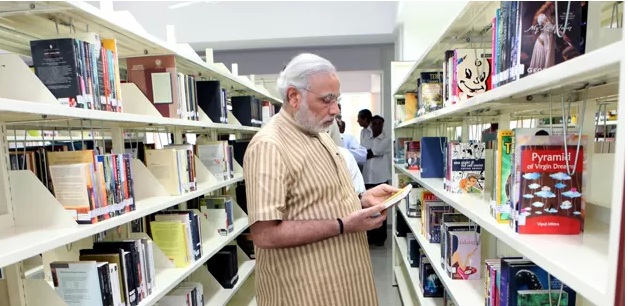 As Prime Minister-designate Narendra Modi takes oath today in a global event, industry experts have started forecasting various developmental initiatives, which Modi might opt for to boost Indian economy and growth. digitalLEARNING's Ankush Kumar finds out what lies in store for education sector
Education sector is one of the most important for every economy. In India, it has been recognized as 'Sunrise Sector' in the recent past. Be it the common people or industry, everyone has their own set of expectations.
Education has got a special mention in the BJP's manifesto. The party, in its manifesto, has said that public spending on education would be raised to six percent of the GDP. It also says that the involvement of private sector in education would also be increased. Utmost priority would be given to address the acute shortage of teachers and researchers, raise quality of education and research, and enhance the employability of the students of various fields.
Education should not only lead to employability, but job creation and entrepreneurship. It can be done by introducing a national multi skills orientation programme. For school education, the party has also planned to set up a mechanism for the audit of performance under 'Sarva Shiksha Abhiyan'.
Growth of education sector in Gujarat under Modi
Various experts predict a reasonable growth of education sector in India under Modi's administration seeing the growth of Gujarat's education sector during his tenure as Chief Minister. The literacy rate increased from 69.14 percent in 2001 to 79.31 percent in 2011 under his tenure. Gujarat has over 32,700 panchayat and primary schools. More than 80,750 new classrooms were constructed in last 12 years.
Another major step taken by the government is providing electricity in every primary school of Gujarat. The state government during Modi regime invested Rs 1,000 crore in computer infrastructure and provided a 42-inch LCD screen in all secondary schools and 21,000 upper primary schools.
The infrastructure upgradation has been supported by massive enrollment drives through programmes like Kanya Kelavani Rathyatra and Shaala Praveshotsav for the support of girl child enrollment. These programmes have reduced primary school drop-out rate from 38.92 per cent in 2001 to 7.56 per cent in 2011.
In Gujarat, most of the schools used to be of grant-in-aid sector while very few were government-run schools. But in the last decade, the number of government secondary schools has increased from a mere 140 in 2001 to 744 in 2011.
In higher education, the number of universities in the state has increased from 11 in 2001 to around 45 in 2011. Total seats in professional colleges have increased from 22,475 to 1,38,740, while the seats available in government and grant-in-aid colleges have also gone up from 13,470 to 33,955 in the same period. Tuition fees were also waived off for the students, whose family's annual income is less than Rs 2.5 lakh or who are differently abled and have secured admission in a technical course through merit. Over 24,700 students have been provided free education under this scheme.
To address matters of employment, the state government organises job fairs and vocational training courses. Close to 1,86,000 youth have received vocational training through these initiatives. To increase the knowledge of the English language among Gujarati youth, the state government has started Society for Creation of Opportunity through Proficiency in English (SCOPE) programme. Over two lakh students have acquired proficiency in English so far through this initiative.
Industry expectations and issues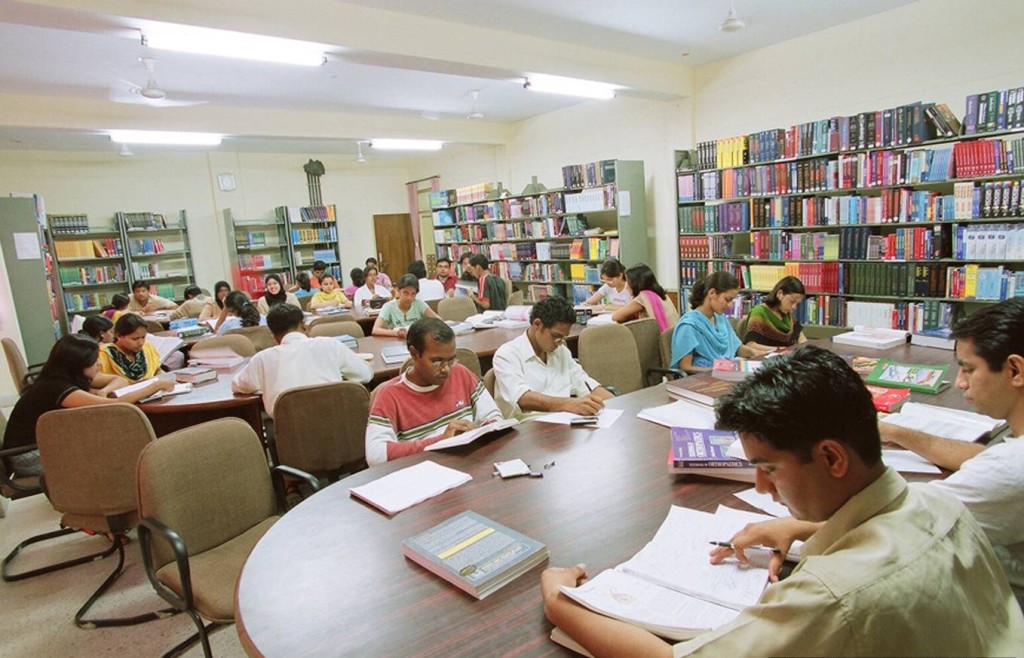 The whole country is expecting Narendra Modi to design and implement similar growth models that have changed the state of Gujarat during his tenure as Chief Minister. Many people have expectations while many are ready to highlight issues that are really hampering the growth of education sector. N Chandramouli, CEO, Trust Research Advisory (TRA) said, "The lack of an universal metric of measurement of the institutions, be it kindergarten or post-graduation, makes most students opt for institutions through ill-informed verbal peer reviews and cluttered online information."
Most students and their parents while choosing the institute for former's education opt for wrong colleges, which spoils child's growth, time and money. Therefore, there is a need for such agencies or institutions to guide the students while opting for a college. Chandramouli further added, "Such a universal metric would help students converge on an institute best suited to them and help them perform to their fullest potential, and grow not just as an individual but as an able citizen of this country."
Many industry leaders and experts have their own take on some of the areas that should be given special attention by the new government. According to Siddharth Chaturvedi, Director, AISECT, "A uniform national policy on higher education subsuming all the components is required in India. The degree of autonomy provided to Indian higher education institutions should be more in terms of deciding curriculum, degree nomenclature, etc. Also, a special fund should be constituted solely with the purpose of providing funds for building of educational infrastructure."
He further added that the National Mission on Faculty Development should move forward in a big way and the new government should also promote digital literacy in mission mode across all higher education institutions.
Modi has created a positive wave in the whole ecosystem and a lot of students are idolising him. BJP has run a strong and focused campaign. It teaches students about the ways to build engagement. The new government has projected a strong pro-business and pro-action image and I am hopeful that this will result in employment creation for our large population," said Rajul Garg, Founder, Sunstone Business School.
Right to Education (RTE) has been in the agenda of various governments but its proper implementation is still a distant dream. Sashwati Banerjee, Managing Director, Sesame Workshop India said, "Early years of a child, the age group from 0 to 6, is crucial for brain development. Research has proven time and again that investing in early childhood education has positive long term implications on not just lifelong learning of the child, but also to the economy and society. We would like to see RTE expanded to include the early childhood years and priority budget allocated to meet the needs of children in this age group. We are happy to work with the government to strengthen the education component in Integrated Child Development Services and early primary grades."
Different industry leaders and academicians have their own expectations from the new government but all off it relates to development and growth. Ramaswamy, Partner and Head, Education Practice, KPMG said, "The new government should focus on increasing quality of education and training and create employment opportunities. Setting up a dedicated ministry for skills becomes very relevant in 21st century where as a nation, India is poised to be the home of largest youngest population in the world. This would lead to greater accountability in terms of creating skill ecosystem, streamlining of multiple skill development and training initiatives by various government ministries and a far more coherent approach."
Other key initiatives could be- stronger implementation of RTE and transparent and effective spending of Sarva Shiksha Abhiyan funds, effective roll out of Rashtriya Madhyamik Shiksha Abhiyan, introduction of Foreign Education Bill, modernisation of ITIs and strengthening of National Skill Development Corporation, National Skill Development Agency and State Skill Missions.
>