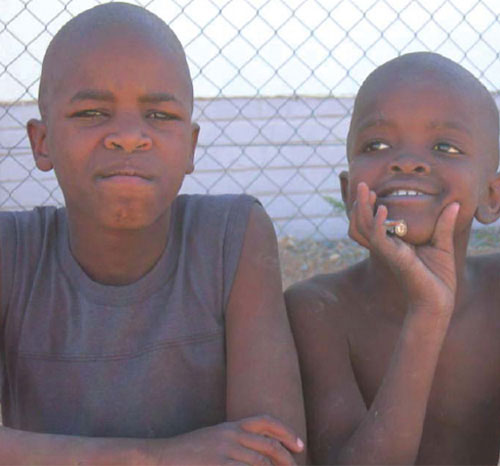 Policy makes the fundamental difference regarding how countries are able to take advantage of the technical opportunities available to them and exploit them for good. The issues of sustainability of good policies and a progressive process for evolving policy are therefore of paramount importance. ICT Integration in education is a complex process and all education stakeholders require clear guidance as to what is expected of them throughout this process. Namibia's ICT Policy for Education that has lead to the creation of an implementation strategy, in turn lead to the first step towards providing such guidance to countries like India who are on the making of purposeful ICT Policy for Education.
ICT can light up learning, empower communities, and unlock social development. It can reach to the remotest areas, the most challenged education systems and make transformative advancements on a national scale. But it can only work such wonder to the extent that it is predicated on end-to-end policy. Otherwise it is fragmented and lacking creating schools with expensive equipment but no technical support, or content without connectivity, trained teachers but no infrastructure. Or it is unequal and limited coverage in certain regions, others going without. Poor planning defeats the potential of ICTs before they are even applied to real life situations.
The decisive issue in ICT in education then is good policy. India and Namibia, the world apart, vastly different in terms of scale and population density have in common that they are both countries embarked on the making of end-to-end ICT policy for education. As India draws up its national framework document, and embarks on a course of formulating comprehensive ICT in education policy, it is worth noting some of the lessons and guiding principles of the Namibian experience – gleaned from its own process of national ICT policy making.
Namibia's ICT Policy for Education has lead to the creation of an implementation strategy and this in turn lead to the development of a framework for implementation and engagement. Currently, the ICT and Education Policy Steering Committee, with over 70 members, represents nearly all directorates within the Ministry of Education, as well as a wide-range of private sector, civil society, and donor partners. The steering committee is supported at the day-to-day level through the Ministry of Education's Project Management Office for ICTs in Education. The Project Management Office assists the steering committee's Working Groups, which are organised around each component of the framework for implementation. More and more, the Working Groups are becoming the decision making bodies of the Steering Committee, with each working group making recommendations for their areas of expertise and the Steering Committee reviewing these recommendations for endorsement. Here the head of the steering committee, Alfred IIukena, with Todd Malone shares secrets of Namibia's policy success.
Implementing National ICTs in education policy: The Namibian case
At the turn of the millennium, national information and communication technologies (ICTs) in education projects or organisations could not be found in Namibia. Within three years, nearly a dozen projects and organisations had begun to pilot ICT-related activities. These included ICT deployments, curriculum development, content deliver, teacher training, educational management, technical support, and connectivity. During these early days, projects and organisations operated independently, as islands of activities and interventions.
Project managers and organisations could attempt to align ICT activities to the Ministry of Education's overall education goals, but little guidance was available regarding the actual form of implementation for ICTs in education. Technology platforms varied dramatically from one school to the next. ICT-related curricula were virtually non-existent. ICT-based content, if available, was haphazard and almost wholly imported. Training programmes were developed based on trial and error. And affordable connectivity and technical support for ICTs was no where to be seen. As these islands of activity increased, the Ministry of Education was unable to ensure that the projects and organisations were working in line with the Ministry's educational goals.
While the scene described may appear unfortunate, on the contrary, the use of ICTs in education in Namibia was extremely new and these projects and organisations began to form a collective set of local experiences, highlighting what worked and what didn't. Eventually, Ministry officials, ICT project mangers, and NGO leaders, came together to share experiences and coordinate the ICTs in education sector. Thus, the ICT and Education Steering Committee was formed.
Currently, the ICTs in education sector in Namibia exists as a multifaceted environment with a number of different players. Each stakeholder, based on their mandate, applies pressure to the Ministry of Education and the Ministry, in turn, responds by applying pressure back on the sector. With the development of the ICT Policy for education and the comprehensive implementation plan, the ICTs in education sector in Namibia has a consistent forum to work together and engage all public, private, and civil society partners
Around the same time the Ministry decided to update their ICT Policy for Education. As one of their first tasks, undertook to update the ICT Policy for Education to reflect the comprehensive nature and opportunities presented through the use of ICTs in education.
After nearly a year and half of discussion and input from sector partners, the ICT Policy for Education was completed and launched. The policy, while simply a document, represented the development of a medium for exchange and debate. The Steering Committee, by leading the policy creation process, became the forum for all things ICT in the education sector. This policy development process evolved from a revision of the existing policy into a strategy for sector-wide educational change through the integration of ICTs for teacher training, classroom learning, and educational management. As this process took shape, a framework for engagement for all partners, and thus a framework for change, emerged.
ICTs in education: Implementation and engagement
A comprehensive framework for implementation must consider a wide-range of factors, stakeholders, and approaches. Based on the wide-range of experiences in Namibia, the ICT and Education Steering Committee began working with the Global eSchools and Communities Initiative in early 2005 and, slowly, an implementation framework
"Exciting news! Elets Education is now on WhatsApp Channels Subscribe today by clicking the link and stay updated with the latest insights!"
Click here!