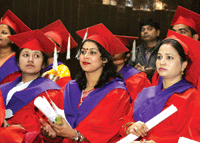 Peter Drucker made a statement in his article The Death of the University that: "Thirty years from now the big university campuses will be relics. Universities won't survive…." so that higher educational institutes shake off their inertia and utilise ICT to its best. The Indian institutes of higher education should also critically appraise what he meant to say as educational institutions in the western world and think of making the best use of ICT for their respective institutions.
Technology coordinators view the problems of insufficient hardware, software, and training as major obstacles. Teachers consider the lack of time to develop technology-based lesson a concern. Administrators identify teachers' lack of experience using technology in instruction as yet another challenge. Traditional institutions offering higher education in India need to become more customer-centered and take a lesson from businesses, which regard customer to be the king. Focusing on blended learning, rather than insisting on teaching students at my place at my pace using an industrial model that is now becoming obsolete is what they need to look at. Universities need to leverage their competitive advantage in term of the ICT revolution and the new model of e-education has to be relied upon in the future.

Academic bodies in India and e-Learning
Talking of e-Learning and academic bodies in India it is imperative to mention the UGC-INFONET. The chairman of the University Grants Commission (UGC) in 2002 decided that the universities and colleges should also reap the benefits, which ICT had in store for them. The deliberations of the various committees led to the setting up of the UGC-INFONET towards the end of 2004. UGC also joined this crusade of introducing e-Learning. Wholly funded by UGC, UGC-INFONET provides electronic access to scholarly literature available over the Internet in all areas of learning to the university sector in India.
In the United States, ASTD (American Society for Training & Development), the world's largest association dedicated to workplace learning offers various courses in e-Learning such as e-Learning Courseware Certification along with CEC, an inter university centre of UGC is offering scripting, an e-course in scriptwriting for films and television. For enhancing the ICT skills of teachers' organisations like the NCERT (National Council of Educational Research and Training), and NCTE (National Council for Teacher Education) etc. has been launching schemes from time to time. UGC too conducts IT / ICT orientation programmes for university and college teachers through Academic Staff Colleges.
e-Learning initiatives in India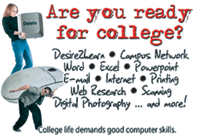 Forays have been made in the field of e-Learning in form of Brihaspati, an e-Learning platform developed as open source freeware which IIT, Kanpur has developed and is using since January 2003 supported by Ministry of Communication and Information Technology, Govt. of India. Faculties are using this platform to post the lecture notes, handouts, and reference material on the Intranet for supporting the classroom teaching, benefiting over 75 Universities / Institutes across India, and the list is growing.
Yet another project to provide web based training is the National Programme on Technology Enhanced Learning (NPTEL), which is being funded by the Ministry of Human Resource Development (MHRD) and was first conceived in 1999 to pave the way for introducing multimedia and web technology to enhance learning of basic science and engineering concepts, was launched in September 2006. Significant infrastructure has been set up for production of video-based teaching material by the Indian Institutes of Technology (IIT), Bangalore based Indian Institutes of Sciences (IISc) and Technical Teacher Training Institutes (TTTI).
The Oversight Committee on the Implementation of the New Reservation Policy in higher educational institutions has chosen this model to emulate. Sharing resources from NPTEL, in the South, the Kerala Education Grid (www.edugrid.ac.in) portal has been designed to increase and facilitate access to education resources by the educational community and to facilitate collaboration, sharing of knowledge and best practices to improve the quality of education and learning. Also worth mentioning is Vartalaap, a computer-based solution over a computer network that creates an environment modeled closely on a real-world classroom.
In early 1999, the Tamil Nadu State Government announced its intention to establish a Tamil Virtual University designed to promote Tamil language, literature and culture internationally through the medium of Internet-linked computers. The University has come into existence and is offering quality Tamil education over the web. CDAC (Centre for Development of Advanced Computing) a Scientific Society of the Ministry of Communications and Information Technology, Government of India has launched eSikshak, an e-Learning framework and is offering free computer courses in Telegu, a regional language over its portal.
Gyan Darshan which was launched on January 26, 2000 as an exclusive higher education TV channel on Doordarshan to provide quality distance education can be considered as an effective effort in India.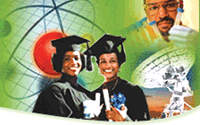 State wise list of Universities/Institutes approved by Distance Education Council India
Andhra Pradesh
1. Sri Padmavati Mahila Vishwavidyalam, Tirupati.
2. Central Institute of English and Foreign Languages, Hyderabad.
3. Maulana Azad National Urdu University Hyderabad.
4. Dr. B.R. Ambedkar Open University, Hyderabad.
5. S.V. University Triputi.
Assam
6. Guwahati University, Guwahati.
Arunachal Pradesh
7. Rajiv Gandhi University, Itanagar,
Bihar
8. Magadh University, Bodhgaya,
Chhatisgarh
9. Pt. Sundarlal Sharma Open University, Chandigarh (UT)
10. Punjab University, Chandigarh
Delhi
11. DOEACC Society, New Delhi
12. Indira Gandhi National Open University New Delhi
Gujarat
13. Babasaheb Ambedkar Open University, Ahmedabad.
Karnataka
14. Karnataka State Open University, Mysore,
Madhya Pradesh
15. M.P Bhoj Open University, Bhopal.
16. Rani Durgawati University, Jabalpur
17. Dr. Hari Singh Gaur Vishvavidyalaya, Sagar
Maharastra
18. Symbiosis Institute of Distance Learning Pune,
19. Narsee Monjee Institute of Management
20. Yashwantrao Chavan Maharashtra Open University, Orissa
21. Fakir Mohan University, Balasore.
Rajasthan
22. Vardhman Mahaveer Open University, Kota, Tripura
23. Tripura University, Tripura.
Tamil Nadu
24. Annamalai University, Annamalainagar
25 Tamil Nadu Open University Chennai
26. Vinayaka Missions University, Salem All Programmes.
Uttar Pradesh
27. Indian Institute of Carpet Technology, Bhadohi, International Distance Learning ProProgramme in Carpet, Wool and Textile.
28. UP Rajarshi Tandan Open University Allahabad
29. Aligarh Muslim University, Aligarh. PGDJMC
Uttarakhand
30. Uttaranchal Open University, Haldwani
Vartalaap, a computer-based solution over a computer network that creates an environment modeled closely on a real-world classroom.
In early 1999, the Tamil Nadu State Government announced its intention to establish a Tamil Virtual University designed to promote Tamil language, literature and culture internationally through the medium of Internet-linked computers. The University has come into existence and is offering quality Tamil education over the web. CDAC (Centre for Development of Advanced Computing) a Scientific Society of the Ministry of Communications and Information Technology, Government of India has launched eSikshak, an e-Learning framework and is offering free computer courses in Telegu, a regional language over its portal.
Gyan Darshan which was launched on January 26, 2000 as an exclusive higher education TV channel on Doordarshan to provide quality distance education can be considered as an effective effort in India.
At the institutional level many institutes, mainly private as of now have entered into online distance education and the much talked about NIIT Varsity offers training to 500,000 students annually across 33 countries. One of the world's leading management schools IIM Calcutta amongst others entered into a strategic alliance with NIIT, to offer executive development programmes through virtual classrooms. Researchers, academics, teachers, and students worldwide are excitedly embracing blogs (web logs). Chennai, capital of Tamil Nadu, a state in South India played host to the Bloggers' conference held at the TIDEL Park. CDAC and IGNOU are two of the India's most esteemed organisations in their respective fields, which have held conferences in the field of
e-Learning. Online Education is coming up as the biggest challenge to distance education in the near future.
An overview of the institutions / organisations offering online educa-tion and the courses is as below:
Jadavpur University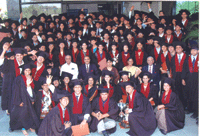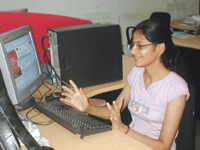 In the 2000-01 session, the School of Education Technology, Jadavpur University has started a new interdisciplinary 3-Semester (1