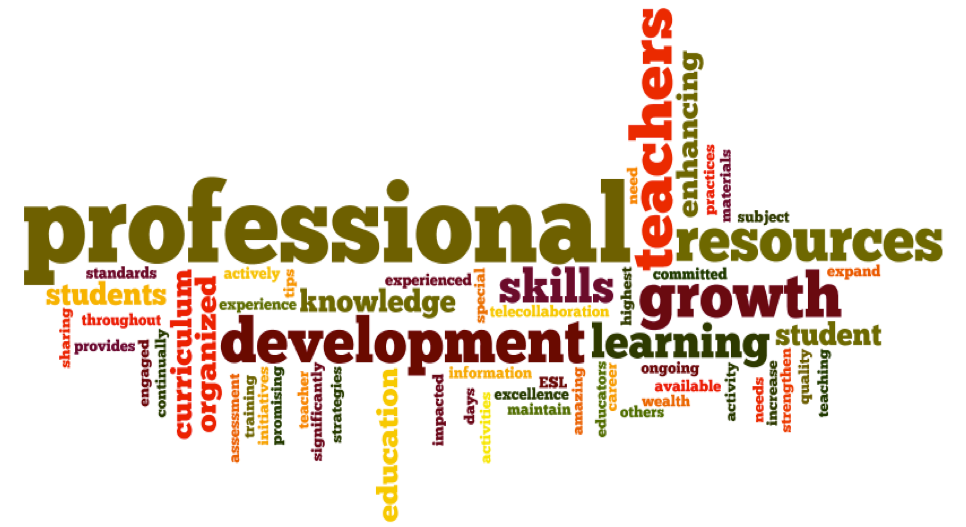 In China, substantial efforts have been made towards teacher professional development, and a continuing education system has emerged especially in the area of educational technology, which has become a major component of teacher professional competencies, as well as the prerequisite for teachers to step into the lifelong learning system. The article briefs these consistent efforts made and their consequences regarding the development of teachers' lifelong learning system.
In China, substantial efforts have been made since the beginning of this century by Ministry of Education (MOE) and local governments for promoting teacher professional development, which have led to the emergence of a nationwide continuing education system with support of ICT (Information and Communication Technology). In 1999, the Rules for K12 Teachers' Continuing Education were published through Decree (Issue 7) of MOE, in which the lifelong learning was regarded as the right as well as the obligation for teachers. According to this decree, all of K12 teachers are required to receive a round of trainings summing up 240 hours in five years, with inclusion of training on ICT skills.

In consistence with this, several action plans and proposals have been issued by the central government and MOE one after the other in following years.
Following these policies, a number of nationwide actions and projects for teacher continuing education were carried out, especially triggered by the National Project for K12 Teacher Continuing Education, which started in 1999 and was aimed at providing the learning opportunities for 10 million K12 teachers all over the country.

At the same time, curriculum reforms currently taken in basic education also raise a great demand on teacher training. Under this consideration, MOE also issued Guidelines on Enhancing Teacher Training on Pedagogy of New Curricula in Basic Education in 2004. It order to take advantage of expertise of teacher education, MOE organised two expert committees: National Steering Committee of Teacher e-Education (NSCTeE) and National Expert Committee of Curriculum Resources for Teacher Education (NECCRTE). NSCTeE has contributed to the establishment of Teacher Education Networking Union and the development of Educational Technology Standards for K12 Teachers (Section 3), while the NECCRTE has supervised the development of curriculum resources for teacher continuing education, 527 pieces of online courses have been selected from 976 works contributed by 22 education and training institutions over the country.
Teacher e-Education (TeE): A new concept in China

For the sake of facilitating teachers' lifelong learning for and with ICT, a new concept called teacher e-Education (TeE) is emerging, which has both implications for institutions to provide sufficient learning opportunities to teachers with support of ICT, and for teachers to develop their competencies in employing ICT to improve their instructional practice.
MOE Proposal on Promoting Teacher e-Education in 2002 for the implementation of TeE
Speeding up the construction of information infrastructure for TeE Establish the technology standards for information infrastructure and learning resources;

Encourage a part of teacher universities to construct digital learning environment;

Enhance the construction of teacher training institutions with support of ICT;

Encourage and support the interactions and exchanges;
Support implementation of ICT education in rural and poor areas with computer donation in teacher universities and colleges.
Speeding up the construction of learning resources for TeE
Developing Satellite-TV and web based courses for distance teacher-education;

Encourage the adoption of multiple approaches in integrating TeE resources;

Construct resource center of regional teacher education;

Establish local resources center and make assessable to schools;
Enhancing the construction of pre-service education programmes on information technology education and education technology


Create programmes on ICT education;

Provide common courses educational technology for pre-service teacher students.

Improve professional competencies for junior faculty members working in teacher colleges/universities in 5 years.

Offer enhanced trainings on ICT education to the subject teachers of ICT.
Exploring new models of teacher education and instructional management in e-Education through research-based efforts

Carry out researches on approaches and models in ICT-supported educational reforms;

Explore effective models of using ICT to improve educational administration, instructional management and learning evaluation.

Facilitate the ICT integrating into curricula.
Enhancing the leadership, management and evaluation in the process of TeE


Make encouraging policies and assessment mechanisms towards the development of TeE.

Care for securities and qualities of information resources for teacher education by taking technical and human measures.

Carry out regular assessment/evaluation onto TeE related projects, made by MOE-appointed experts.
As for the promotion of TeE, MOE organised a special group called NSCTeE (National Steering Committee for Teacher e-Education) in 2002, with a dozen of established experts in the field of educational technology and information technology education as members.
Meanwhile, considerable amount of actions and projects have been initiated by local governments towards TeE. For example, regional teachers' education center has been set up in HeBei province; in GanSu province. There have been 49 online courses available dedicated to teachers' continuing education; and in Sinkiang, an autonomous province of largest territory in China, there have been 10 thousand teachers accessing over 50 online courses in trilingual of Mandarin, Uigur and Kazak in 2005.
Teacher Education Networking Union: A nationwide TeE platform
According to the rules for K12 teachers' continuing education, it is the right as well as the obligation for all of K12 teachers (10 millions in total) to engage lifelong learning. As a realistic option for using ICT to facilitate teachers' lifelong learning, the Teacher Education Networking Union (TENU) was established in 2003 under the leadership of MOE, with the purpose to provided a lifelong learning platform for 10 million teachers in China.
Initiated by several key universities such as Beijing Normal University, East China Normal University, Northeast Normal University, Central China Normal University, Southwest Normal University, etc., the union is now comprised of 12 organisational members, which is taken by MOE as a kernel TeE platform for teachers' lifelong learning. Consequently, a number of provincial TENUs have been brought up. It is expected that every province will establish their TENU soon. In this way, a nationwide TeE platform for teachers' lifelong learning will be set up in China, up linked to the kernel platform and down linked to country training centres and schools. The term networking wherein has the implications of establishing a network technologically (by means of satellite communication and cable links), geographically (linking undeveloped areas to developed areas) and organisationally (connecting universities and schools).
Standard-based training in technology for teachers

Educational technology has become an important element constituting teachers' professional expertise. Early in 2000, the Basic Education Department of MOE issued a proposal which advance the demand on pedagogical use of ICT in all K12 schools. To reach this goal, K12 teachers certainly should learn how to use ICT and how to apply ICT in their teaching and lifelong learning. In 2004, MOE published the Educational Technology Standards for Primary and Secondary Teachers, which represent the first officially published standards regarding teachers' professional development in China.
Training Curricula
The standard-based training curricula consist of three levels: Basic, middle, and advance level. Two versions of basic-level curricula were approved by MOE through a strict evaluation process in November of 2005. They have been published by Higher Education Publishing (called G-version) and by Beijing Normal University Publishing (called S-version) respectively. Two versions of middle-level curricula are under development and will be published in July of 2007.  The authors of this article are developers of the S-version of basic-level curriculum.
Teacher trainees are asked to create a technology-integrated instructional plan from their coming soon teaching lessons. The curriculum present as a tri-part complex: book, DVD, and website. Abundant cases, templates and rubrics of instructional design are provided by means of DVD. The website is intended for trainees to
carry out reflective exchanges and experience sharing.
Training diffusion

This project has been firstly tried out in selected regions including Liaoning, Jiangsu, Henan, Guangxi, Chongqing, Yunnan and Ningxia provinces in 2006. With the experiences taken from the test period, a nationwide training diffusion starts up in 2007. The training diffusion takes a tri-tier model: as course developer, we trained the trainers at national level; the national trainers trained the trainers at province level, and then the trainings spread down to county and school levels. It is planned that the project will be accomplished till 2010, when all K12 teachers will receive a whole round of training on educational technology.
Blended training
Given that over 10 million K12 teachers have to be trained within 5 years, it is unimaginable to accomplish the project if only relies on face-to-face training. Thus a blended training strategy is adopted. The Teacher Education Networking Union (TENU) can serve for a TeE platform, providing nationwide support for online learning and training management. The authors of this article have developed web-based training courses of S-version through team efforts. Using these web-based courses, a pilot training was tried out for over 300 in-service teachers from Jiangsu, Henan and Fujian provinces by means online learning blended with limited face-to-face tutorials.
Certification
According to the policies made by MOE, trainees who fulfilled training and passed a testing will receive a certificate. The National Education Testing Center is responsible for developing and administrating the testing. Over 90 thousands of trained teachers took part in pilot testings up to the present.
As a nation with the largest population, China is faced with the tremendous challenges on providing lifelong learning opportunities for over 10 million teachers across the country. As a realistic solution, taking Teacher Education Networking Union as a platform, a countrywide framework for teacher e-Education is emerging in China. Meanwhile, to be successful in e-Education, teachers also should develop their competencies in ICT applications, and also bring their students into the era of e-Education.