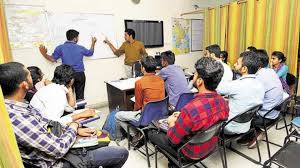 National mission for education through ICT soon

A National Mission for Education through ICT has been proposed by the Human Resource ministry under which all institutions of higher learning would be networked through broadband connectivity.
e-Content would be developed and made available through the medium of Edusat, Internet and cable TV networks. Looking to the success of World Bank assisted Technical Education Quality Improvement Programme, the ministry would approach World Bank for the sanction of the second phase of the programme on a bigger scale. All Indian Institutions of Technology and the Indian Institution of Science in Bangalore have jointly developed 225 video and web based courses under the National Programme on Technology Enhanced Learning (NPTEL). These will be available for use by engineering colleges of the country.
Ministry hopes to make USD10 laptops a reality

Having rejected Nicholas Negroponte's offer of USD100 laptops for school children, HRD ministry's idea to make laptops at USD10 is firmly taking shape with two designs already in and public sector undertaking Semiconductor Complex evincing interest to be a part of the project.
So far, the cost of one laptop, after factoring in labour charges, is coming to USD47 but the ministry feels the price will come down dramatically considering the fact that the demand would be for one million laptops.

The two designs with the ministry are from a final year engineering student of Vellore Institute of Technology and a researcher from Indian Institute of Science, Bangalore. Due to reasons of Intellectual Property Rights, being insisted by the two designers, the ministry is not parting with the design except giving out some of the major details.
ISRO to link Delhi's engineering colleges
The Indian Space Research Organisation (ISRO) plans to install a complete 'Edusat' hub and studio at the Delhi College of Engineering (DCE) to promote and spread e-Education in the capital.
The engineering college will be linked with over 50 government-affiliated premier engineering and management institutes in the Capital and NCR region to beam educational programmes from the next academic session. Unlike IGNOU, which beams information as per its syllabus, DCE would network with other premier institutes to formulate course details according to the needs of the students.
Computer lessons at madarsa

Here is some good news for children from under-privileged and minority groups, like those studying in Manimajra madarsa in Punjab. The department of UT Information Technology has planned to provide computer training to socially-deprived children.
National network to connect all knowledge institutions
A network of all knowledge institutions in India will be one of the most consequential outcomes of the National Knowledge Commission, according to its chairman Sam Pitroda.
The government had begun to coordinate the creation of the National Knowledge Network with gigabit capabilities. The idea is to interconnect all universities, libraries, laboratories, hospitals and agricultural institutions in order to share data and resources across the country. The network will connect some 5,000 nodes covering all major institutions but the commission proposes a phased approach where 500 to 1,000 nodes could be set up in the first phase. Among the many things that the network seeks to achieve is to provide institutions with access speeds of 100 mbps and higher to enhance collaborations both within and outside the country.
The initiative is being taken up Under the Chandigarh IT reach out programme (CITROP), an initiative of the Chandigarh Administration for enabling underprivileged and minorities to benefit from the application of IT. The scheme, to be launched under the "IT for Society" administration, will start basic computer training programme for children.  The administration in association with United Progressive Muslim Front has started a basic computer programme and soft skills programme for students of Madrasa, Manimajra.
EDUSAT educational programme launched in Haryana
The Prime Minister of India, Manmohan Singh has launched the EDUSAT satellite based educational programmes in Haryana, India.
While launching the EDUSA programme in Haryana, he said that the government was concerned about the poor functioning of government schools especially in rural areas. EDUSAT programme would be an important tool for improving science education in schools. The government has invested crores of rupees in good quality hardware. EDUSAT can also be used for a variety of purposes by district authorities, like teleconferencing, data transmission and so on. He hoped that EDUSAT programme will be used for promoting rural development.
Top UK schools to license institutes in India

Some top UK independent schools, including Harrow, plan to license their institutions in India and elsewhere. The Harrow school is considering licensing five schools in India, China and other South East Asian countries to fund up to 200 free and subsidised places at its school here.
The move coincides with government threats to withdraw charitable status from independent schools, worth a total of 100 million pounds a year, unless they can demonstrate "public benefit". Wellington college, Dulwich college and Oxford high school for girls are among the other independents planning to cash in on the high reputation of British private education to open chains of franchises. There are already Harrow International offshoots in Thailand and China.
Chennai kids take to m-learning


With GPRS connectivity improving and charges coming down m-Learning is here. Mobile learning is the next frontier as one segment of the market is ready to move beyond voice and entertainment to explore the other dimensions of this handheld computer. All one need to do is download the software from Wizdom.in, a website, offering a GRE training programme that can be downloaded to a GPRS mobile phone.  And all this for a price far less than what most coaching institutes charge.
Orissa Govt. creates online database of students
The Orissa state government has created an online database of all 98 lakh children between the 1-14 year age group.
The data base will help the education authorities to start projects and programmes, specifically for remote areas or schools. The state government wants to use the Sarva Sikhya Abhiyan to enroll all children between 6-14 years of age in schools. Of the total 61 lakh children in the age group of 6 years to 14 years, about 55 lakh students have been enrolled in schools.
Once it's on the phone then one can just log on anytime and start studying. If one has any doubt they can write back to a teacher monitoring the progress at the other end. All the data is available to the student facilitator at any point and analysing this data is as good as being next to the student. And the learning of the student's understanding goes back to the student in the form of feedback which the student can see again on the mobile.
Prof. M.M. Sharma empowered committee's decisions to be implemented
Prof. M.M. Sharma Empowered Committee's recommendations regarding science education are being implemented sincerely, according to Arjun Singh, Human Resource Development Minister.
While addressing the Consultative Committee attached to HRD, Shri Singh announced about this. The Consultative Committee deliberated upon science and technology education. Ministry had appointed Prof. M.M. Sharma Committee whose recommendations have been accepted by UGC. The recommendations are under implementation. For this purpose, Prof. M.M. Sharma Committee has also been converted into an Empowered Committee.
VTU, the first university to launch VSAT channel
The Visvesvaraya Technological University (VTU) of Karnataka has launched the VSAT channel in collaboration with the Indian Space Research Organisation (ISRO).
The channel has two-way video and two-way audio features for the first batch of 30 selected colleges. Currently, VTU is using the DTH Channel and transmitting live sessions from its studio situated at DSERT campus in Bangalore. ISRO has identified 30 colleges as Batch-1 colleges to get the proposed VSAT channel based on utilisation, location, and response to the current DTH Channel by the Colleges. These 30 colleges would sign an MoU with VTU and ISRO to ensure full utlisation of VTU-EDUSAT network- both DTH and VSAT Channels. ISRO will provide the necessary VSAT, Hub and Teaching end support, while VTU will coordinate with several Engineering colleges affiliated to it and manage the
VSAT network.
Google to digitalise 800,00 books of Mysore

Google is planning to digitise around 800,00 books and manuscripts, which are available at the Mysore University.
Mysore University has around 100,000 manuscripts, including the 'Arthasastra'. The literature would be digitalised either in Sanskrit or Kannada. The main purpose of the digitalisation is to get free links to these materials. Google will also provide expertise, software, and manpower for the digitisation work. The University will patent the digitised versions of manuscripts depending on exclusivity. Google will also digitise manuscripts as well as 700,000 other books free-of-cost.

br>