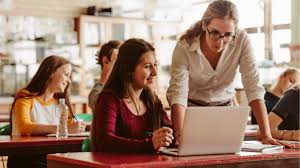 Utpal Mallik
Professor and Head, Department of Computer Education
National Council of Educational Research and Training (NCERT), India
utpal.mallik@gmail.com
The question of teacher preparation for integrating technology into the paper-pencil classroom opens up a Pandora's Box containing much more than the teacher and the technology: What is fundamental to the content, process and outcome of education? What schools are for in this changing world? Is there a genuine need, or only a set of justifications, for taking ICT to the classroom?  Is the computer a slot machine and a delivery device for dispensing information? Is it a problem-solving tool and an agent for pedagogical reforms? Rather than drawing their legitimacy from the mystique of the technology, the training programmes for teachers should address these questions.
During the phase of introduction of the computer technology in Indian schools, the technology was little more than a black box which was bestowed on schools and classrooms from above. This was a misguided move. The dominant use of computers in the classroom was for instruction in computer literacy. No one denies the importance of obtaining facility with computers, but technology skills are acquired only as a means to an end. 'Literacy' uses of technology are not 'bad practices', but they are not likely to promote cognitive skills of children or transform a classroom, which are avowed goals of introducing ICT in schools.

On the other hand, if viewed as a mechanism for enrichment and remediation of the curriculum with a handful of multimedia programmes, or a lot of them, the use of technology will not move forward the agenda of systemic reform. These programs do the same things that schools have always done, albeit with a touch of technical brashness. This is little more than using technology to entrench existing teaching practices.
The relevant uses of ICT are as tools and communication channels. To be effective, technology and teachers must work together to provide challenging learning opportunities to children. The central concern is the use of technology as a catalyst for changing schools in ways that support the acquisition of higher-order skills by students whose educational experiences frequently have been rote drill on lower-order skills with relatively little attention to skills that are relevant to effective functioning in the real world. This is providing students with a different kind of education, structured around the provision of challenging tasks that can prepare them for a technology-laden world.
Teacher preparation is to be aimed at reaching this goal. This is going beyond computer literacy skills. Training courses for teachers are indeed strategies to discover the relation between technology resources, curriculum, pedagogy and learning. The efforts required to implement such courses are enormous, while training opportunities are limited. But teachers have started demanding these opportunities.
Meanwhile, some in-service programmes designed and implemented with the corporate lead are based on the premise that thinking with technology is the immediate goal of technology use in the classroom. Give it a chance. State bodies like SCERTs and SIEs do provide occasional training to in-service teachers, but it is often unutilised in the school. A regular school-centred or on-line training which maintains the improvement process through the regular school and classroom life is needed. Teachers of some 1.8 lakh secondary schools will expect ICT training during the 11th Plan period. Is anybody prepared?
Pre-service programmes in teacher training colleges need more attention than they presently get. The low quality of ICT integration in schools is the result of low quality of teachers' professional preparation. Most pre-service ICT programmes are heavy on 'teaching the tools' and light on using 'the tools to teach'. That's training versus education. To make matters worse, would-be-teachers do not get any amount of ICT built into their non-ICT courses or in classrooms where they get their field training. Today's students live in a global, knowledge-based age. They deserve teachers whose practice embraces the best that technology can bring to learning.
Professional and popular literatures refer to 'critical thinking, problem solving and decision-making' as the 21st century cognitive skills that children should be adept at. Preparing teachers for this does not imply that better learning will come from finding better ways for the teacher to instruct, but from giving the learner better opportunities to create new knowledge. With and without technology!

br>