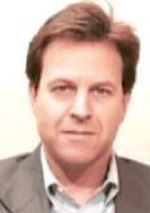 Sam Carlson is Lead Education Specialist for the World Bank in India. After teaching in Asia and the USA for several years he undertook graduate studies at Princeton University, he joined the World Bank. Assignments include education project preparation and implementation in Latin America, Africa, East Asia and South Asia, along with research in educational technology, secondary and higher education. In 1998 Sam started World Links, a programme which links secondary schools around the world via the Internet for online collaborative project-based learning

In terms of technology-induced education, the World Bank hopes to provide useful technical assistance in planning and implementing educational programmes which integrate the use of technology, Sam says.
What is the World Bank's mission for education in India? What does it want to do in technology-induced education?

The World Bank's mission for education in India is multi-layered. In terms of elementary education, our objective is to assist the Government of India in the attainment of Education For All and the Millennium Development Goals, which means all children (both boys and girls) completing at least six years of primary schooling. We do this through our technical and financial support for the Sarva Shiksha Abhiyan programme.
At the secondary education level, our goal is to assist the states and Ministry of Human Resources Development (MHRD) to prepare new investment programmes to expand access and improve the quality of learning at the secondary level (for example, through use of technology to improve learning in Maths, Sciences, Social Sciences).
We do not currently provide financial assistance to the secondary level, but that may change if the Government of India requests our support. Beyond secondary education, our objective is to help address the skills shortage in India, which is a constraint on inclusive growth. We do this through our support for the USD 280 million Vocational Education and Training Improvement Project and the USD 250 million Technical/Engineering Quality Improvement Project.
In terms of technology-induced education, the World Bank hopes to provide useful technical assistance in planning and implementing educational programmes which integrate the use of technology, based on our knowledge of other countries' experiences around the world. The Bank hopes to ensure that the focus of technology-induced education remains on students' learning and skill development, rather than on procurement and installation of thousands of computers in schools.
Technology can promote development of higher-order information reasoning skills, problem-solving skills, cross-cultural collaboration and communication skills, and technological skills, all of which are demanded in the labor market linked to the global knowledge economy. But these skills are simply not measured by secondary-level board examinations, which in India's extremely competitive education system are the obsession of parents and schools alike. The risk here is that the knowledge and skills enabled by technology which can help Indian youth succeed in life may not be measured or valued by parents or teachers, such that there will be underinvestment in the key areas needed to make technology useful in Indian schools.
What is the impact of the World Bank on access, learning outcomes and reducing skills shortages in India?

The World Bank's impact on access, learning outcomes and skills development cannot be measured independently of the impact achieved by state departments of education and MHRD in the implementation of their projects and programs. For example, Sarva Shiksha Abhiyan has had a huge impact on expanding access to elementary education, enrolling more than 15 million children who were out of school. This was achieved primarily through the efforts of the central and state governments, which the World Bank has been privileged to support.

In terms of impact on learning outcomes, both MHRD and independent assessments (such as Pratham's ASER 2007 Report) show improvement over earlier baseline assessments, but there is still a very long way to go. SSA is increasingly focused on this important aspect, as the access issue becomes less acute. With respect to addressing skills shortages, our support to vocational and technical education has increased the numbers of graduates from these levels of education and, more importantly, improved their employability. For example, the placement rate of technical education graduates increased from 38% in 2003 to 65% in 2007, with a doubling of average starting salaries.
According to you, what are the challenges faced at different stages of education in India?

As mentioned earlier, at the elementary level, the challenges are (i) to reach the hardest to reach children who are still out of school and get them enrolled, and (ii) to improve the quality of learning so that enrollment means something in terms of acquisition of cognitive skills. At the secondary level, the challenges are to expand access (a gross enrollment rate of just 40% is far below where India should be, relative to labor market and household demand, and relative to its GDP per capita) and improve quality at the same time.
At the technical and higher education levels, there are major challenges in terms of institutional and governance reform; the sub-sector is over-regulated and under-governed and the twin challenges of increasing access and improving quality are also there.
Outline World Bank's engagement in Indian education at the State level.

In addition to support at the Government of India level, the World Bank supports education through Development Policy Loans in Orissa and Bihar, where specific reforms are being undertaken by the state departments of education (for example, massive recruitment of new teachers in Bihar). We also support institutional strengthening of the Department of Education in Karnataka, and targeted investments in primary education in Rajasthan. Our vocational and technical education projects are implemented at the state level, nationwide, so that ultimately we are engaged with all the states.
What defines a successful Policy in ICT in Education? How do you review the formulation and implementation of educational policies and practices in the country with special reference to ICT?

A successful policy in ICT in education is one which provides a vision and medium-term strategic framework for the expanded use of ICTs in Indian schools to improve student learning in all subjects and to enhance the development of ICT-specific skills which are essential for both future employment and lifelong learning. Such a policy must embrace all the key ICT components: hardware, software, electronic content, teacher professional development, promotion of learner-centered instruction, assessment, technical support, investment and recurrent financing needs. In addition, the policy should tap the respective comparative advantages of different players in the public and private sectors, so that all knowledge and resources which can be brought o bear can be integrated.
Typically, the temptation is to over-focus on the rollout of technology hardware to schools and to declare victory in the integration of ICTs into education long before it is<
Follow and connect with us on Facebook, Twitter, LinkedIn, Elets video
>