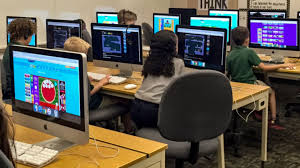 Sucheta Phadke
Vice President
ILFS ETS, India

There is an aesthetic dimension to everything. Every school environment, every teaching act, every setting you create to spend time in, enhances or diminishes the quality of life. Whether you are teaching science or art, the challenge is to make it beautiful. – Eliot Eisner, to the Association for Supervision and Curriculum Development, Spring 1990
With the advent of computers and technological advances like the Internet, the face of education world over has changed. Be it school education, higher education, teacher training or distance education, the use of technology in some form or the other is prevalent. There is a definite change in the entire teaching-learning process. Government systems have acknowledged the benefits and there are enough examples to illustrate that technology based education is here to stay along with the traditional methods.
The current focus with all the stakeholders is to ensure that technology is used effectively to address issues that schools and governments are grappling with – problems related to student motivation, participation, absenteeism, drop-outs and gender bias, to name a few. Using technology in Science education is no exception to this. In fact fostering an inquiring mind and a scientific temper in students has always been the aim of curricula across the world. Can technology help? Yes to great extent, and coupled with teacher involvement and participation, can extend learning possibilities beyond imagination.
Computer based teaching-learning aids in the science classroom
Imagine using a Tabla and string instrument in a classroom to explain the basic concepts of 'Sound'. A great idea no doubt, but not feasible in our environment of over-crowded classrooms, multi-grades in one classroom and the effort of transporting these teaching aids from one classroom to the other. But technology can provide the solution. Computer Based Teaching Learning Materials, which focus on the understanding of concepts, make a huge difference to learning.
Technology Based Learning Materials, created with inputs from experts and instructional designers, give teachers a platform to explain concepts, help students relate principles to real life scenarios and thereby foster a spirit of inquiry.Following are some considerations in using computer based teaching learning in the science classroom.
Content which enables active and constructive learning

Content that enables active and constructive learning focuses on exploration. The user interacts with the content, explores objects in the defined environment, observes effects of the exploration and concludes from the experience.
For example, explaining phenomena like 'Eclipses'. What is the basic concept behind eclipses, how do they occur, are some of the questions that fascinate every student. Imagine, getting an interactive learning aid, where you can form shadows and explain the formation of eclipses. Simulations like these will not only explain but prove to be a powerful teaching aid. Relate this to the real life coverage in television and the understanding is complete.
Content which redefines 'interactivity'

Interactivity is not about clicking the mouse and exploring data on the computer screen, but is about making a meaningful learning experience for the user and class. Content can be explored with the help of a mouse, but it also has to bring context to learning. It has to provide for observation, correlation and conclusion. Presentation and design of the content should ensure that by viewing and exploring it, the class gets 'interactive'.
For example, while teaching the concept of 'Projectile Motion' one could play various media clips to generate discussions in the classroom, like a cricket match with a batsman hitting for a six, a gardener watering plants in the garden with a hosepipe. Getting children to observe, apply principles and arrive at conclusions will enhance understanding of concepts.
Concept based content versus syllabus-mapped content

Computer based instruction is a reality all over the world and India is no exception. Governments across are keen to create and develop content mapped to their syllabus. There are two important considerations here: a) whether the content covers all the concepts and b) whether the content is culture specific.
In the context of science education, the first consideration is more relevant. It has been observed though that in certain instances there is teacher resistance to using concept based learning material and teachers would like each and every page of the textbook to have relevant multimedia/computer based learning units. This need not necessarily be true. This is because not all concept teaching would require technology intervention and also because it has to be used for the advantages that the medium offers. The second consideration is that of making the learning culture specific. If teachers take the responsibility, then they could enhance the concept-based materials by getting children to work on extension activities. For instance, while explaining the concept of sound with the exploratory learning material, teachers could ask students to drop stainless steel bowls and plates on the ground to observe the different sounds that they make.
Learning objects
An interesting future trend could be the use of 'Learning Objects' in school education. Creating computer-based learning materials is costly and time consuming. Syllabi are updated and upgraded every five years. Learning objects will not only prove to be cost effective, but will empower the teacher totally, giving them total independence to create multimedia content of their own choice. Learning Objects in this context are digital entities in the form of animations and graphics supported with voice-over and text.
Traditional multimedia gave the teacher a pre-structured sequence of frames within the unit. In this solution the lesson is divided into different components of animations with voice-overs and text, graphics with voice-over and text and only text.
Teachers can define their own sequence and thus use the Learning Objects to support their own instructional goals. These 'Learning Objects' can be tagged with SCORM (Sharable Content Object Reusable Model) standards and viewed with the help of a SCORM player or a Learning Management System (LMS).
Teachers can 'Reuse' objects from different contexts to enhance their classroom sessions. Again the teacher/facilitator will play an important role in using the 'learning objects' creatively. They may not use the LMS/SCORM player at all, but may just use the bank of objects to generate interest in their lessons.
Interactive group learning

The key premise for science education has been to involve young minds in activities that arouse curiosity, generate interest in research, invention and innovation. Learning based on understanding is essential to innovation and creativity. Finding answers to the question 'WHY' leads to 'WHAT' and 'HOW', which takes one on a path of discovery and understanding.
Interactive Group Learning provides immense possibilities for achieving this. Observing, Discussing, Exploring, Problem Solving, Doing and Creating with your peers, not only makes the process fun but also nurtures teamwork and collaboration. Building hypothesis and validating them as a team ensures that children can handle all types of real-life situations as well.
K-yan – the vehicle of knowledge – is a powerful delivery mechanism, which can be used for this purpose.  There could be various themes identified. An activity module for one of the themes for the week could be on 'Understanding Flight'. Make paper planes by following instructions from the worksheet provided on the Science website, fly the paper planes,
compare their performance and change parameters. Listen to a televised talk by experts in the filed on 'Flight Principles'. Observe flying in nature. Explore Aerodynamic inputs through the multimedia components. Discuss the concept in class, share observations, viewpoints and conclude your understanding.
Designing computer-based teaching learning aids

A variety of teaching-learning strategies can be used while designing content. Listed below are a few key ones:
Active Learning – These strategies focus on exploration. Users can explore content and construct interpretations.

Constructive Learning – Strategies that bring context to learning as students begin from a point of already existing personal experience, knowledge or interests.

Cooperative Learning – Strategies that take advantage of and build upon  shared individual knowledge.
The possibilities of using technology and computer-based teaching learning materials in the science classroom are immense. The need is for professional educators to be actively involved with instructional designers and multimedia experts in the creation of this content. The need is for teachers to participate in the process and act as facilitators. This will ensure that we expand the resources for teaching and learning in the science classroom beyond imagination


br>