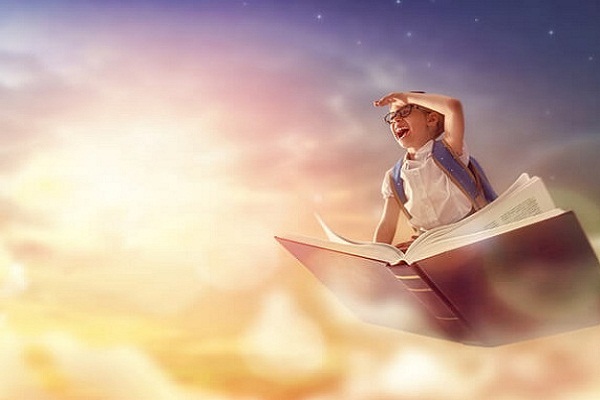 Human beings have been learning foreign languages for a very long time. Many find this task effortless and enjoyable whereas for others it is filled with frustration, anguish and annoyance. To help master a foreign language, numerous methods have evolved, many of which have come and gone. What is needed is a technique which is based on supportive scientific research, indicating how best to instil linguistic knowledge and to facilitate the use of the to-be-mastered tongue. In this context, an innovative product has been developed by Positivo Informatica, which goes by the name of e-Blocks, a programme for teaching English to children between the ages of two to ten years.
What is unique about this method is that it encourages people to utilise multiple senses simultaneously, promotes co-operative learning and makes use of a well established pedagogical principle in the field of education called "learning by doing." The e-Blocks system consists of a software package, a sensory panel with 15 pockets, plastic blocks with various colours, letters, shapes imprinted on them, flash cards and reproducible activities, teachers' guides with audio CDs. With the help of visual and auditory stimuli, children are introduced to letters, words and sentences. Children are then required to make a response based on the learning activity selected by the instructor. They are asked to make their responses by inserting the blocks into the pockets of the sensory panel. The programme then evaluates the students' responses and provides immediate feedback to the students. Afterwards, at the end of the learning session, the programme generates a detailed performance report including numeric scores, and identifies areas in which improvement is needed.
e–Blocks makes it possible for students to learn individually or to work together collaboratively in groups of up to 6 persons. If the latter option is chosen, the programme requires students to consult one another before responses are made, which makes learning exciting, enjoyable as well as informative for every one involved.
e-Blocks was developed based on scientific knowledge in the fields of linguistics and cognitive science. It is used in numerous countries in the world. It has won several awards including the World Summit Award (WSA) in 2005 from the United Nations for the best e-learning solution in education. According to the WSA, e-Blocks is a perfect blend of technology and content which is what differentiates it from all other methods available for learning English as a language. Besides accumulating its multiple accolades, e-Blocks system has also received support from scientific research inducted in the field itself. For example, in a study conducted in the California public school system, the effectiveness of the e-Blocks methodology was evaluated by an independent company, Educational Support Systems Inc. The results of this investigation indicated that students who came from Spanish speaking homes and used the e-Blocks system scored significantly higher on the variables of letter naming, phonetic segmentation, oral reading fluency and retelling fluency compared to the control group consisting of non e-Block users coming from Spanish speaking homes. Further research is being continued to investigate to what extent e-Blocks is successful in assisting students to master English easily and effectively.

Based in Brazil, Positivo Corp was established in 1972.  Today, it is the market leader in education, as well as information technologies. It has a wide distribution network all across the globe and thousands of schools use Positivo's educational tools. In India, Virtual Edutechnica Private Limited, Ludhiana, is the exclusive distributor of the e-Blocks programme.

br>