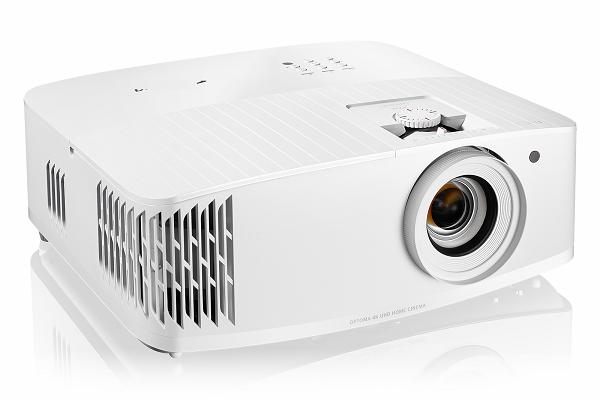 With the proliferation of digital photography, consumers are capturing thousands of memories in digital media.  Most of these memories remain in the PC, but consumers want to share them with their families on the big screen. One of the challenges that consumers have is to precisely reproduce those captured moments on a large screen projector. Texas Instruments introduced Brilliant Color technology to provide DLP projector brands and end users with a broad set of tools to better represent those unforgettable moments.  In Q2 2008 80% of DLP projectors sold incorporated Brilliant Color technology.
The most important tools encompassed in the Brilliant Color technology suite are:
The use of multi-primary colors including yellow, cyan and magenta to expand the viewable color space

Lamp pulsing

Colour correction

Circuits and software algorithms ported from DLP Cinema applications
Multi-primary colour processing – Brilliant Color technology starts with RGB (Red, Green, Blue) video colour support like other technologies, such as LCD and previous generations of DLP projectors. Then it adds CMY (Cyan, Magenta, and Yellow) colour processing and white is added in some cases to increase white level.  These additional colours offer the capability to represent a desired colour output at higher brightness.  The results of such an innovation are colours that are closer to real life than ever before.  This innovation is somewhat similar to how computer printers evolved not long ago in which they added multiple colours with seven or more inks when consumers started to demand better colour photo printing.  In addition to an image that more accurately represents the source material, Brilliant Color technology gives manufacturers more flexibility to fine- tune their desired colour palette.  Figure 1-1 below shows how having twice as many colours from which to choose allowed Mitsubishi to emphasize green in one model while In Focus chose to more closely match Rec 709.
Lamp pulsing — Lamp pulsing allows manufacturers to pulse-width-modulate (PWM) the lamp at different frequencies to allow for a broad set of pre-configured selections without losing colour fidelity.  In simultaneous RGB systems, brightness can only be emphasized by loss of bit depth and reduced system efficiency.  By design, simultaneous RGB systems cannot support lamp pulsing given that lamp pulsing requires each colour be pulsed at a unique frequency in a unique time allocation.  On the other hand, lamp pulsing in sequential colour reproduction such as that found in DLP systems enables emphasizing different level of brightness on each source (RGBYCM).  The average power of the lamp is maintained by shifting the proportions of energy between various colours.

It is now possible to boost certain colours to achieve unique looks for various applications while de-emphasizing other colour sources.
Figure 2-1 illustrates how lamp pulsing can generate various colour preference modes without impacting the overall power of the lamp. The black line in Figure 2-1 represents the brightness of the lamp over time as it aligns with the appropriate point in the colour wheel.
Colour correction – Brilliant Color enables an extended list of options to  manufacturers and end users.  Colour correction algorithms enable more flexibility at the manufacturer level by providing a broader set of configurations without sacrificing power and fidelity.  Manufacturers can now offer a wider array of pre-configured image options.  End users have a broader set of tools to adjust colour to their liking.  It is now possible to change pre-configured settings and adjust colour fidelity for primary and secondary colours within those settings, to suit their personal requirements.  End users can select from a richer set of options closer to a professional display system.  In fact, a Brilliant Color enabled projector, can support over 250 unique configurations.

Circuits and software algorithms similar to those in cinema applications — DLP Cinema technology is incorporated into 98% of the digital cinema projectors worldwide. DLP Cinema offers tremendous colour flexibility by providing 3-D lookup tables and colour correction help systems. Similar circuits and algorithms are now available in Brilliant Color projectors to expand the options for colour optimisation.
In summary, Brilliant Color enables a much broader set of options for manufactures and end users to adjust colour to their individual needs. There are projectors in the marketplace that supports up to 10 different pre-configured modes without impacting average lamp power or colour fidelity. Other technologies which use just RGB only support a few modes with a direct impact to brightness and colour fidelity. In addition, end users have more options for configuring primary and secondary colors while RGB projectors support adjustments to primary colours only.  Having a BrilliantColor projector empowers the end user to fine tune colour preferences and truly bring those memories back to life on the big screen.
EDISTALEARNING,  A QAI Venture
Responding to the demand supply gap in industry, and with the intention of building capacity and capability, QAI, along with internationally renowned guru, Dr. Roger Pressman, have launched an online curriculum EdistaLearning to address the enormous need for anytime, anywhere, high-quality and cost effective training.
EdistaLearning is QAI's education and training initiative and the exclusive platform that brings together subject experts and QAI's consulting and training experience. The online curriculum facilitates knowledge, competence and skill creation in the domains of Software Engineering and Quality Management. It has over 45 e-Learning courses spanning across 13 domains such as Software Engineering, Testing, Estimation, Project Management, Quality, Configuration Management and many more. It's online content is available to both individuals and organizations.
EdistaLearning brings learning to people rather than bringing people to learning. Several organizations in India and overseas have already subscribed to tens of thousands of licenses and are saving costs and significantly reducing cycle time.
EdistaLearning provides opportunities of a complete Career Path, Management and Performance Tracking of workforce and above all, homogeneity of content so that everybody speaks the same language.

br>