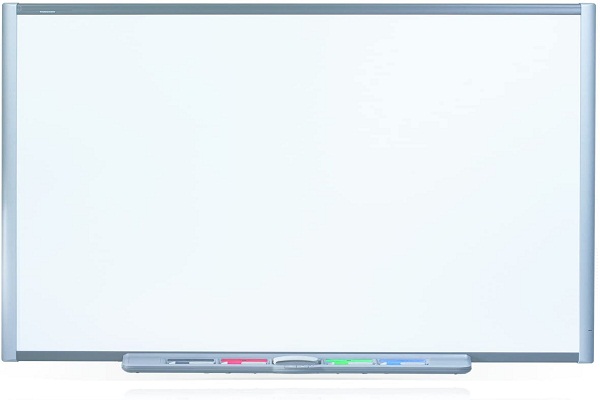 Nancy Knowlton
President and Co-CEO
SMART Technologies Inc
NancyK@smarttech.com
Just how long will a SMART Board interactive whiteboard last is a question that
many educators ask. Most people budget for a three-to-five year useful life for projectors and PCs and expect about the same for the SMART Board interactive whiteboard. There are a number of things that you should know about our product.
Software Upgrades
A substantial amount of the utility of the SMART Board interactive whiteboard is derived from the software.

We provide free, online upgrades to the SMART Board software, so no matter when you bought your SMART Board interactive whiteboard you will always have the same, most up-to-date functionality as someone who purchases today.
This is particularly important for school jurisdictions, because there is never a financial decision to make about upgrading. Just download it and go.
Hardware Warranty

The warranty is a full five years, including electronics, cables and surface. There's no small print to trip you up should you ever need warranty support. (Of course, the warranty does not cover abuse or deliberate damage.)
Useful Life

We are often asked about the useful life of the SMART Board interactive whiteboard. There is a calculation that can be made to provide a theoretical answer, but that's all it would be. The reality is that SMART Board interactive whiteboards that were sold and put into use eight, ten and fourteen years ago are still in use today. With the free software upgrades, they are every bit as good as new product currently shipping from our assembly plants.
Construction of the Whiteboard

The SMART Board interactive whiteboard features a very simple construction which makes it extremely reliable once it is installed in a classroom. There are two sheets of resistive material, stretched over a large, flat surface and separated by a small air gap. When you press on the SMART Board interactive whiteboard's surface, the two resistive sheets touch and an X,Y coordinate is registered.
The surface material of the whiteboard is a hardcoat poly-ester which is extremely durable. It doesn't wear out.
The surface material keeps its tension over time because of the way that the SMART Board interactive whiteboard is assembled.
There are four pens/styluses that are provided with each SMART Board interactive whiteboard. There is nothing special about these tools – they are simply pieces of plas-tic that serve as visual cues as to their function. With the intelligence built into the pen tray (optical sensors detect a tool selection), all of the styluses could be removed from the pen tray and the interactive whiteboard would still function. Simply place anything (a business card will do) in the pen slots and it will function as usual.
Quality is Built In

SMART takes great pride in designing and building a quality product. One of the biggest compliments that we receive from our customers is about the reliability that they experience with our products in their classrooms.
We received our ISO 9001 registration in 1996 and we have been successful in maintaining that registration ever since. Our systems are solid, and our practices are sound.
Growing Library of Education Resources Beyond the software and hardware, there is a large and growing library of classroom-ready, teacher-prepared materials to go along with the SMART Board interactive whiteboard. And the best part – they're free on http://www.education.smarttech.com
Getting Better with Age
There really aren't many things that get better with age, but we'd like you to think that's exactly what happens with the SMART Board interactive whiteboards that our customers own. Not only is the hardware durable and reliable, the fact that our customers can download the latest version of the SMART Board software means that you get new features and functions as they are added to the product.
Now, that's built to last.

br>