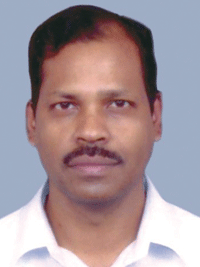 For a country of our size, it is difficult to implement all the technology solutions at one go in all the schools. So it has to be done in a graded manner
Subhash C Khuntia, Joint Secretary, Department of School Education & Literacy, Ministry of HRD, , Government of India
The 11th Five Year Plan focuses on education in a big way. What are the key milestones that the government is looking at as far as school education is concerned in the coming year?

Since a large part of India's population constitutes the youth, education occupies a prime position in the 11th Five Year Plan. If you see the Plan allocation, more than 19% of the total outlay is devoted to education, whereas it was 9.5% in the 10th Plan. And again school education gets high priority here. With Sarva Shiksha Abhiyan being a great success, large number of students will soon be knocking at the doors of secondary education and that is why we are planning to ensure that these children get adequate access to secondary education. Similarly those who complete secondary education should be able to move to higher education. Right now the enrollment ratio in higher education is 11%, and the Ministry has plans to increase it to 15% during the Plan period. This can only be achieved if elementary as well as secondary education is given the
pre-eminence.
We have also set some ambitious targets like increasing the gross enrollment ratio in secondary education (9th and 10th) from 53% to 75% in the next five years. Another target is to reduce the gender gap in enrollment and also to reduce the gap in enrollment for weaker sections of society.
Prime Minister Manmohan Singh has made an announcement about 'model schools'. Can you elaborate on it?

The 'model school' scheme involves setting up of one model school in every block in the country. It will comprise of 3500 government schools and 2500 schools through Public Private Partnership. The model school would basically serve as a demonstration unit and as a focal point to network with other schools in the block to build up a synergy to enhance the quality of education in all secondary schools. The much needed educational technology and connectivity would be available in these model schools so that an ideal environment is created for teaching and learning.
In the new scheme where there is a talk of upgradation and maintenance of old and new schools, how is the role of ICT envisaged?

Of course, for the new schools we would like to have Information and Communication Technologies incorporated right into the structure of schools so that the paradigm of teaching and learning can be different, making the process enjoyable for the children. The old schools would require upgradation as far as technology is concerned. There is a centrally sponsored scheme called 'ICT at Schools' through which every secondary or higher secondary school will be facilitated with ICT infrastructure and connectivity. The idea is to have effective ICT integration in all secondary schools by the end of the 11th Five Year Plan.
There is a huge disparity in quality as well as IT integration in schools maintained by the Central government and those of states. How does the Centre plan to reduce this disparity?

The 'ICT at Schools' scheme seeks to remove such disparity. Through the scheme we plan to equip each and every school with the required ICT infrastructure. This will hopefully start a kind of chain reaction. The states can further reinforce this infrastructure as per requirements. Schools maintained by the Central government, like Kendriya Vidyalayas and Navodaya Vidyalayas, have been successful in IT integration as well as in provision of other resources. State governments having larger number of schools need to emulate them. Needless to say, all schools should maintain a minimum standard in all aspects including ICT.
Earlier ICT products in schools meant computers, computer labs, etc. Now there is no dearth of products in the market like smartboards, digital projectors, interactive websites, etc. How do you see these products being used in the government education system?

We have to be in sync with the latest in technology. But for a country of our size, it is difficult to implement all the technology solutions at one go in all the schools. So it has to be done in a graded manner. For example, in the model schools we are planning to use the best available technologies. Introduction of these technologies in other schools will have a lag but hopefully not for long, as our economy is growing at a steady pace and the prices of technology products is falling. So in the coming years it would be easier for the government to introduce technology in all schools and bridge the digital gap.
In some states like Uttar Pradesh, Bihar, Jharkhand, the number of students far exceed the capacity of the state schools. As such many students are forced to give exams privately. How does your Ministry plan to address this issue?

We plan to address this issue through a new scheme called Rashtriya Madhyamik Shiksha Abhiyan under which areas would be mapped for the availability of schools keeping in mind certain norms, for example, there should be a primary school within one km, an upper primary school within 3 km, and a high school within 5 km of any habitation. In those places which don't fulfill this criteria, new schools will be set up to ensure an even distribution throughout the country.
The governments in Rajasthan and Punjab are looking at the PPP model for setting up new schools, especially in the unreached or underserved areas. Will it be replicated at the central level and other states as well? What are the learnings from Rajasthan and Punjab?

We need to learn from the experience of these two States. The PPP model needs to be flexible to take care of the needs of individual States. Based on local context PPP can be at different levels, eg, (i) for provision of building infrastructure, (ii) for provision of non-educational services, and (iii) for provision of education services. The states can decide for themselves what level of PPP they want. However, the PPP model is not new to this country. The entire system of government-aided schools is nothing but Public Private Partnership.
ICT in education policy needs to concentrate on effective use of ICT to further the objectives of education and also increase access to it
Please tell us about the Skill Development Mission under the Central government.

At present, there is a vocational education scheme under which students are allowed to branch off to a vocational stream after class 10. In the higher secondary stage, they concentrate on learning certain skills in addition to general education so that after they pass out of 12th, they are in a position to get employment or go for higher education. At present, only 4-5% of students go to this stream. We hope to increase the enrollment in vocational education through revision of the scheme to make the curriculum more<

br>