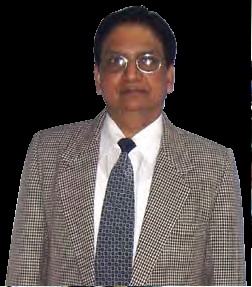 The Directorate General of Employment & Training (DGE&T), under the Ministry of Labour, is the apex organisation for development and coordination of national level programmes relating to vocational training and employment services. With the government giving utmost priority to skill development and vocational training to bridge the growing gap of skilled workforce in the country, DGE&T has come under the spotlight.
DGE&T Director General Sharda Prasad shares with Digital Learning his assessment of employment scenario in India and his department's plans vis-a-vis skill development.
What is your assessment of the current status of skill training and employment in India? How are you trying to address the gaps that exist in terms of the demand and availability of skilled human resource?
In my view the environment is excellent; but there is massive scope for improvement. The capacity in the public sector itself  is about 3.1 million per annum. If we go by the NSSO (National Sample Survey Organisation) 2005 Survey figures, every year about 12.8 million people join the job market.
So the entry into the labour market is 12.8 million, while our training capacity is of 3.1 million, which means there is a gap of about 10 million.
We are trying to address this gap by employing various strategies and methods. For one we are going to set up 1500 or more Industrial Training Institutes (ITI)  in the country, primarily in the unserviced areas in line with Prime Minister Manmohan Singh's announcement. There are about 2,859 blocks in the country which do not have any ITI or Industrial Training Centres (ITC).  So our objective for the 11th Five Year Plan is to be able to saturate all the blocks in the country with at least one training institution.
For this, we are planning to focus on Public Private Partnership (PPP) and are in the process of requesting  proposals from organisations. Government sectors have certain limitations and we want to overcome those limitations. For example government effort is always to reduce the expenditure, so sanction of posts of instructors, teachers, faculty members becomes a recurring problem. So we thought of setting up ITI's through the PPP approach and supporting the private players through one-time funding. Setting up  ITIs in places like the special economic zones, with the help of corporates, would make a lot of sense in terms of meeting the needs of a specific industry.
To specifically address the demands for the emerging service sector, we plan to set up about 50,000 skill development centres, with at least one center for a cluster of 8 to 10 villages. These centres will train people in skills like banking, insurance, construction, retail, textiles, etc after preliminary assessments. The Prime Minister's National Council for Skill Development is also developing systems with a mission of training 500 million persons by 2022. It is a prospective plan which extends up to the end of the 13th Five Year Plan.
With so many stakeholders, how do you ensure quality?
We have the National Council for Vocational Training (NCVT), which formulates the competency standards. But we are thinking of re-structuring this body to allow it to play the role of an accreditation body. It could provide standards in different sectors and there could also be accredited Vocational Training providers to impart training according to the standards.
When we are expanding, we have to ensure  global standards. A survey by Boston Consulting Group and US Standard Bureau predicts a deficit in trained manpower  world over by 2020. However, the good news for India is that we will have a surplus of about 47 million. Thanks to our large population, we will have surplus manpower to not only meet our requirements but also supply to the rest of the world. This calls for benchmarking our skills in accordance with the world standards.
How prepared are the private sector to turn the policy into practice?
We have worked with the private sector for the last two years. Earlier there was a perception in the industry that skill development was the government's responsibility and hence they shied away from it. But now with the realisation that the government can not accomplish it alone, the private sector is pitching in. Like the PPP that we had started last year, we have associated with the corporates for 300 ITI's. All the big names like TATA, Birla, Reliance, etc, you name them and they are there.
We have the National Council for Vocational Training (NCVT), which formulates the competency standards. But we are thinking of re-structuring this body to allow it to play the role of an accreditation body
On the global map, where would you place India?
When we talk of comparing India with other countries, we cannot exactly do it due to the type of problems and diversities that we have. Diversity of geographical regions is a huge challenge. Compared to present world standards, we are definitely deficient. When our economy was growing at a rate of 3.5 %, we had surplus manpower. Even today about 6.5 lakh people go out of India every year. But now when our economy had started growing at 8-9 %, we have started feeling the shortage. With our economy becoming globally linked, our manufacturing practices, technology, etc. has started becoming a little obsolete. And therefore this requirement. The question is about scaling up and putting your body, mind and soul together.
We are also working with foreign governments, for example, Germany is supposed to be the best in vocational training in the world. So we have a joint working group with them and are taking lessons from what they have done. Similarly, we are also working with Australia and Korea (which has the highest trained manpower)
Does the global trend also talk about PPP?
Yes, various combinations are being tried gloablly. Germany is entirely PPP based. Infact, the government participation there is very small. The annual expenditure on training is something like 35 billion Euros, out of which only 7 billion is contributed by the government. The rest 28 billion comes from the industry. That is PPP, where the industry takes the lead with 80 % contribution and the rest comes from the government. It is a question of the industry realising its importance; once it does, it will definitely come forward. In Germany, the PPP system came into being as early as 1283 AD. It has seeped into their culture and history. If we want to do the same thing here, it will probably not be possible. But I think there are significant advantages and therefore the industry will definitely come forward. It has already started coming forward. Two years ago, I was struggling to get their cooperation, but today they readily come forward.
Apart from traditional mode, are you also considering other modes of imparting education?
Yes, the new policy deals with new modes of imparting training, for example, web based learning, e-Learning, distance learning, life-long learning, modular learning, using the existing infrastructure of schools during off time, and on-site training. We will be taking up all these innovative methods, some have already commenced, for exampl
"Exciting news! Elets Education is now on WhatsApp Channels Subscribe today by clicking the link and stay updated with the latest insights!"
Click here!