Crux Management Services is an integrated HR, Learning and Development and BPO solutions provider with over 5000 employees nationwide. As part of its Learning and Development solutions, Crux also plans to foray in the field of community colleges benefitting both the student community as well as industry.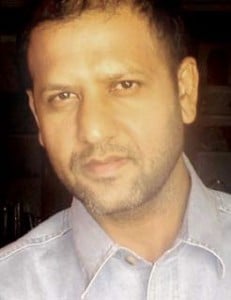 Vikas Singh, Director, CRUX, discusses the diverse industry needs and need for skills-based education.
Over the last 5 years close to 50,000 people have been trained through us and majority of them have got placement within six months of completing our training
Could you tell us about the journey carried out by Crux Management, since its inception?

Crux Management started in 1997 as an HR consultancy company. We were in the staffing and recruitment area and also providing consultancy services in the field of HR. However, in 2000 01, the scenario changed and companies were more  interested in recruiting people, who  could  perform diverse tasks and manage projects. At that point we started our BPO Solutions  and now we have around 700 BPOs working  in Pune. We have a diverse range of  clients  including Idea Cellular, Accenture, just to  name a few.

What solutions does Crux Management offer?
In the HR field, we offer staffing solutions, recruitment solutions and also  consultancy  services. For example, our latest  project is a survey on 'Employee Satisfaction'   for the  Visakhapatnam Steel Plant, where   we are interviewing around 2000 employees  to ascertain  heir satisfaction level and the   challenges they face. In the BPO sector, we are doing   ollection management and marketing. We ran a collection desk for Dr   Reddy's Lab   nd    toll free call service for  the Hindustan Lever where a person could  call and seek advice   n health and related  issues.  In the last 4-5 years, there has been a  substantial change in the   equirements of  HR solutions, with companies looking for  trained workers. This made us   enture into  learning and development solutions and we  started training people for enhancing  their  employability. Once we ventured into training  we also started staffing   hem. We also started  engaging with those already employed by offering training to update   heir skills.  Recognising our efforts, various educational organisations like IGNOU, Indian   nstitute of  Banking and Finance, All India Management Association, etc, have partnered with  us for  various courses. Over the last 5 years close to 50,000 people have been trained   hrough  us and majority of them have got placement within six months of completing our   raining.  Our latest venture is the finishing   schools, which we are setting up in partnership
with the Andhra Pradesh government, across the state to equip the graduates with necessary  kills to facilitate employment opportunities. In what ways do you think Community Colleges
can help in arresting drop-outrates as well as enhance employability?
Nowadays, being a degree or diploma holder does not guarantee employment. What is   equired is certain skill sets. For example, skills in mechanics, plumbing, carpentry,  retail,   ealth management, hospitality, etc, can help the youth get jobs. This is where the  community colleges step in. They can play  a big role in equipping the rural youth and      those from disadvantaged backgrounds with the necessary skills in tune with their calibre and the job market.
What scope does public-private partnerships offer for development for community colleges in India?
The government and the private sector cannot work in isolation. They need to engage with  ach other to add value to such  an initiative. For example, private partners require affiliation   ith state or national level universities for recognition of their degrees.  Also, such  affiliation will also set quality  standards for the private education services  to follow. The   overnment can help the private  players by providing infrastructure in rural and semi-urban   reas and they in turn can bring in expertise to deliver top-class programmes. The government can also help the private  sector locate those areas where there is a need to set   p such colleges on a priority basis.
Please tell us about your partnership with the   cademy of Learning.
We have tied up with Canada based  Academy of Learning Career and  usiness  College to float 'Learning Works', which will offer the Academy's internationally   cclaimed integrated courses in various parts of the  country. This offers Indian students the advantage of getting the best training  at home without being burdened by the expenses   ncurred to go abroad. It will also help enhance the employability of people and  prepare them  or a vocation of their choice.
Follow and connect with us on Facebook, Twitter, LinkedIn, Elets video
>