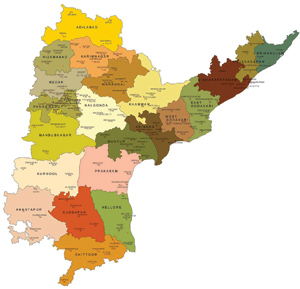 Jawahar Knowledge Centre has helped over 200 engineering colleges in the tier II and III towns of the state increase their employment rate of graduates from 8% to 28%
As a proportion of national GDP, the IT sector revenues have grown from 1.2% in 1998 to an estimated 5.8% in 2009 and it is here in India's IT industry where the state of Andhra Pradesh plays a major role. Its share of IT exports in the country has grown from 7.5 % in 2003-04 to 15 % in 2008-09. The state capital Hyderabad is ranked the number one Indian ITES destination by NASSCOM.
However, the tremendous growth in this knowledge-based business within a short period of time has created the problem of skill-set shortage.
Getting it Right

The state of Andhra Pradesh produces half a million graduates from its colleges and universities every year. However, due to poor awareness of industry grade skills only 10% of general graduates and 25% engineering graduates can be employed in various sectors of industry and amongst them, those who benefited the most are from urban background or students of the premium institutions. As majority of the engineering colleges in private sector are established in Tier II and Tier III towns and rural areas to meet the educational needs of these populations, the students were facing disadvantage of location, lack of soft skills and communication skills required by the industry.
Furthermore, ease of accessibility and affordability of higher education in the state encouraged the socially and economically disadvantaged students to pursue technical education who required additional training and career guidance for competing in the global market. Added to this, in the globalised market, the skills required by a student in engineering college went beyond the technical skills that he acquires through the university curriculum. Therefore, it is important to manage these large number of knowledge workforce coming out of the engineering colleges situated in semi-urban and rural areas and turn them as high quality human resources to cater the market needs. It is realised that for effective employment of the huge number of graduates there needs to be a synergy among the academia, industry and government.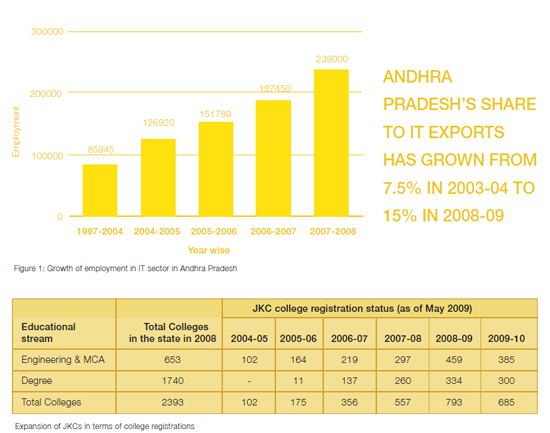 To realise the vision of effective employment, the government of Andhra Pradesh has incorporated the Institute for Electronic Governance (IEG) a non-profit organisation to train young engineers to become knowledge workers through Jawahar Knowledge Centre (JKC) initiative – the main activity of IEG. JKC aims to offer quality human resources and services to IT and ITES sector by brining synergy among the institutions of government, industry and academia. The initiative has already attracted a large number of engineering students from all over the state, providing them with a world-class infrastructure, the best guidance, content and opportunities to apply their knowledge to challenging problems.
Since its inception in 2004, it has been working closely with major companies both local and global, to impart industry grade skills to the graduates of the colleges.
Industry