Spice to enter education sector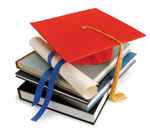 With idea of diversifying into educational space, the Spice Group plans to set up a global university at Modipur in Rampur district of Uttar Pradesh by 2012. Recently, Group Chairman BK Modi described that the university is to support and propagate "holistic education". The total cost of the project is estimated to be around `1,000 crore and the university is to be completed by 2012. To be built on nearly 100 acres at the site of the now defunct Modi Xerox factory, the university will be a part of S Foundation. The group is also planning to set up a Business Process Outsourcing (BPO) unit in Rampur, which will start its operations in the next three months.

NIIT Forays into Afghanisthan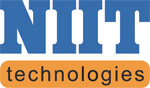 NIIT, leading Global Talent Development Corporation and Asia's largest IT trainer, now forays into Afghanistan. The company has entered into a standard education Agreement with ARIA Institute of higher education, one of the top education institutes in the country, to develop an employable talent pool of IT professionals in Afghanistan. Under this standard education agreement, NIIT will offer cutting edge programs in software engineering and networking. NIIT will also offer career programs of six months to two years duration, a host of modular programs such as office productivity tools, hardware and networking programs, creative publishing and other high end technology programs to enhance employability for youth.
Houghton Mifflin Harcourt invests $400M in education, Texas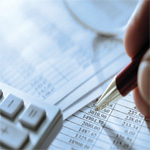 Houghton Mifflin Harcourt, the publishing giant is to make a $400 million investment to back up the company's increasing emphasis on putting more technology into classrooms. The announcement regarding the same was made on September 13, 2010 and it was mentioned alongside that the investment includes $100 million in incubator money for technology supporting student achievement. The Boston-based company also plans to invest $300 million over the next three years developing its own technology, such as a pilot algebra application for the Apple iPad currently being tested by 400 California students.
Sequoia Capital, SONG invest $15mn in K12 Techno

Sequoia Capital and Song Advisors announced that they have invested $ 15mn in K12 Techno Services Pvt. Ltd. K12 manages over 60 schools run by 15 different trusts under the Gowtham Model School and Orchids – the International school brand. It offers a whole gamut of specialized education support services to enhance the quality of learning and teaching. Sequoia Capital's global experience and local expertise will help fuel K12's expansion plans. With this investment, KP Balaraj, Managing Director, Sequoia Capital and Ravishankar GV, Principal, Sequoia Capital and Vishal Vasishth of SONG have joined the board of K12. Sequoia Capital's
portfolio includes global leaders like Cisco, Goo le, Oracle, Electronic Arts and Yahoo! and market leaders in India including Café Coffee Day, SKS Microfi nance, Just Dial and  Shaadi.com. ISB based Song Investment Advisors is backed by Soros economic development fund, Omidiyar Network and Google. This is Sequoia Capital's third investment in India's education sector and SONG has also focused on education as one of their key focus sectors. SONG targets the high growth SME space in India catering to mass market needs.
NIIT LAUNCHES GOOGLE CERTIFIED ADVANCED ONLINE ADVERTISING PROGRAMMEME
NIIT, leading Global Talent Development Corporation and Asia's largest IT trainer, announced the launch of 'Advanced Online Advertising' programme for advertising and marketing professional in association with Google India. As part of this initiative, NIIT will offer a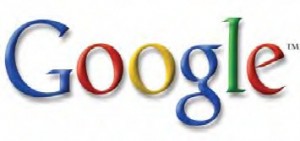 specially designed training programme in online advertising which will be certifi ed by Google. The training programme in online advertising has been designed and customized to equip the Indian advertising and marketing professional with better understanding of Google's global advertising programme Google 'AdWords'. The programme content and module outline has been designed by experts from Google and will cover all aspects of search engine marketing, measuring and optimising online campaigns