Ayurveda medical college in UAE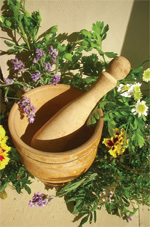 A Middle East-settled non-resident Indian industrialist, B R Shetty, recently announced his plans  regarding opening of an Ayurveda medical college at the upcoming Herbal City in Abu Dhabi in the UAE in collaboration with Santhigiri Ashram in Kerala. He mentioned the same while addressing a gathering at a one-day conference on 'Health and Research in The Middle East Asian Countries', organised as part of the Parnasala Dedication Celebrations at Santhigiri Ashram. Santhigiri Healthcare Division is running a chain of Ayurveda hospitals and panchakarma centres all over India besides two medical colleges, one for Ayurveda and the other for siddha in Kerela

Online courses for Ohio students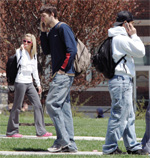 Chancellor Eric D Fingerhut, from Ohio Board of Regents, announced the launch of OhioLearns! Gateway, a new initiative called for by Gov. Ted Strickland and the Ohio General Assembly. It would give all Ohio high school students access to online courses. This initiative is an addition to the existing OhioLearns! program, which has provided higher education distance learning courses and degree programs for public and private colleges and universities for more than 10 years. The students can avail navigation of the online course catalog and select from 40 approved courses, linking them to a variety of course providers and web-based courses. The courses will assist school districts across Ohio to differentiate educational offerings and meet the various needs of their students.
Australia, 1000 Victorian Schools to receive enriched experience with Cisco support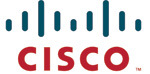 Cisco wired and wireless networking are to be standardised by the Department of Early Education and Child Development (DEECD), as the foundation for 21st-century teaching and learning in up to 1,000 primary and secondary schools across Victoria. This education-grade network will support future demand from one-to-one computing, mobility for flexible learning spaces, high-definition video, digital content and the Ultranet. DEECD's innovative use of Cisco networking technology in schools will help create media-rich and highly engaging online curricula centered around video and collaboration, automate administrative processes, safeguard important school resources, and enhance the learning process in countless other ways.
Launch of the New School Model at Abu Dabi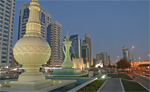 Dr Mugheer Khamis Al Khaili, Director General of Abu Dhabi Education Council (ADEC), recently announced the launch of the New School Model (NSM). Dr Al Khaili explained that the new school model is to help in establishing a better education system and is to focus on overall development of the students, teachers, environment and community at large.
KUSTAR collaborates with Georgia Institute of Technology for education and research
A partnership has been announced between Khalifa University of Science, Technology and Research (KUSTAR) and the Georgia Institute of Technology (Georgia Tech), to develop cutting edge Engineering-based education and research initiatives in the United Arab Emirates (UAE) and the United States of America (USA). A Memorandum of Understanding (MoU) was signed at a ceremony held in Abu Dhabi, UAE. The aim of this collaboration is to establish a framework for exploring sponsored research, joint research opportunities and joint educational programmes. The two parties will explore areas in which Georgia Tech May provide assistance with short-and long-term faculty and administrative needs, and encourage exchange experiences for students and faculty.
US scientist honoured with Stockholm Water Prize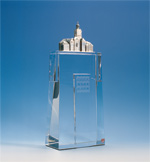 Recently, Swedish King Carl XVI Gustaf, conferred the Stockholm Water Prize on US scientist Rita R Colwell for her pioneering research on prevention of waterborne diseases. Colwell, a scientist with the University of Maryland and John Hopkins University in Stockholm, has made outstanding contributions to control the spread of cholera which affects some five million people worldwide and causes deaths to an estimated 120,000 people annually. She was joined by 17 previous Stockholm Water Prize laureates and hundreds of water experts at the City Hall of Stockholm.