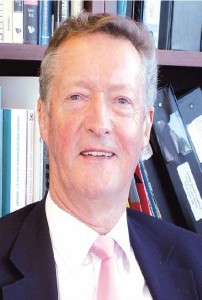 Sir John Daniel, President and CEO, Commonwealth Of Learning (COL), in conversation with Dr Rajeshree Dutta Kumar, Juanita Kakoty and Yukti Pahwa shares COL's vision and the concerted efforts towards creating a technology enabled society
What is the vision of Commonwealth of Learning (COL)?

COL is the only inter-governmental organisation in the world that is devoted solely to the use of technology for learning. We at COL focus on learning for development in developing countries. We focus not only on the appropriate use of technology, but what we achieve with technology. What I find interesting is that 5-10 years ago, we assumed that the developing countries will follow the same trajectory as the developed world. The definition of ICT application is even changing across developing countries. For instance, COL has some very successful programmes where mobile phones are being used for developmental purposes.
There was a meeting of 6000 women farmers, involved in goat-rearing in Tamil Nadu, recently. The women bought the mobile phones and the company gave them a free SIM card to talk to people within their group. Everyday short audio lessons are sent to them on their mobile phones related to their livelihood. This has come-out as an extremely powerful medium. With mobiles, they can afford to listen to the lessons. Our vision at COL is to take advantage of technology in order to make it really effective. There is no point using technology if it is not available or if people are not ready for its application.
So, in different places COL uses different technologies to provide the best to the people. Also, we have great faith in mass media as effective tools. Our office in India is pushing the drive of using community radio as a powerful community enriched tool for various activities such as learning, health and other development issues.

"Six countries that are CO L'sbiggest financial contributors include India, Nigeria, UK, New Zealand, South Africa, and Canada"
What is the governance of COL?
We have a Board of Governors, with 30 members. Six countries that are COL's biggest financial contributors include India, Nigeria, UK, New Zealand, South Africa, and Canada. There is one member representative from each Commonwealth region. I, as the President of COL, am the ex-officio member. We have a chairman and followed by the representative, the Secretary General of the Commonwealth.
What are the other initiatives happening at COL?
COL works mainly in two areas – formal and informal education. We are trying to improve and expand formal education, basically higher education, secondary education, and teacher education in the small states. Our nonformal
education programme is aimed at health and livelihoods. We have skill development programmes for people in the informal economy, who cannot go to schools or colleges but need skills to take them forward. Successful examples are the 'Learning for Farming Program' in Tamil Nadu, the 'Community Radio for Health Program' in Africa and the Pacific, etc. We are also working in the area of e-Learning. The Virtual University for small states of the Commonwealth
is interesting because ten years ago, the small states that comprise two-third of
the Commonwealth membership went 'dotcom frenzy' with the coming of Internet. these countries realised that they are too small in terms of technology, people, etc. to go ahead all by themselves. So they decided to join hands. Ten years later, progress is beginning to show. Experts from these countries often get together and develop e-Learning
"biggest financial contributors include India, Nigeria, UK, New Zealand, South Africa, and Canada"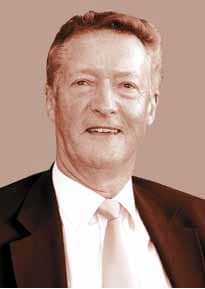 courses in the areas of particular interest  like fisheries, life skills, disaster management, teacher education, and port
management. What results from these workshops is the framework of a course available as an open education resource that can be used and adapted in all small states, as well as, in other countries across the globe. So, this is something where COL has really made a difference by training people and making countries better equipped for e-Learning in the areas of national importance. This Virtual University is not a new institution competing with others. It is a facilitated collaborative network whereby they work together. The most recent example is the coming together of 19 countries in Maldives in March 2010 to develop a course for sustainable agriculture in small States, with focus on specific requirements of each country. In open schooling, the world's biggest challenge is to get the 400 million children between the ages of 12-17 years into some kind of secondary schooling. In most countries that is not going to happen by building secondary schools, if there are no resources and teachers.
COL is very strongly promoting the open schooling concept. We are doing a lot of know-how transfer between India and other countries because India has a lot of expertise in this area. We do not develop the technology. We provide training in how to use this technology. For example, amazingly, the National Institute of Open Schooling (NIOS) has 300,000 new students a year, especially from disadvantaged sections. Already half of them are registering online. In a case like this, we need not develop technology. We train the teachers, the facilitators, and the people in the system, because many come to the Open and Distance Learning (ODL) system from traditional systems. Another interesting programme in field of teacher education is TESSA – Teacher Education in Sub Saharan Africa. It includes 12 African universities, the British Open University, and various international bodies like COL. TESSA has produced hundreds of open education resources for teacher education in Arabic, English, Swahili and French. They are special because they focus on in-service training and training based on classroom reality. We emphasise on quality to make ODL better.
How do you think would India, with its growing population, respond to the human resource shortages?
In India, the market will take care of it. But then again, India is far too statefocused. Skill development in India is not going to reach the level it should until and unless the private sector comes in, with constructive monitoring by the State. Governments perhaps should stop acting as the main providers of education, and assume the role of facilitators.

br>