Education to get infra status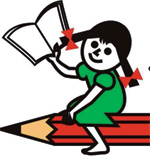 Investment in education and health sectors has long been on high priority in the country's policy framework. Henceforth, capital stock in educational institutions and hospitals will be treated as infrastructure sub-sectors informed the Finance minister Pranab Mukherjee. Stock like railway tunnels, fixed line telecom, solid waste management system and airports May get infra status as well. This move is a step to encourage public-private partnerships in hospitals and schools & colleges and boost the sector will become eligible for capital subsidy through viability gap funding. In the infrastructure bracket, education will enjoy benefits like tax sops and lending from banks.
Sequoia pumps Rs 25 cr in K-12


Sequoia Capital India recently announced capital investment of close to Rs.25 crore into K 12 Techno Services. Through the venture, the company expects to add 25-30 more schools across the State in 2011-12, primarily to have computer and language labs, Abacus Mathematics facilities etc. Last year, significant funds were infused into school sector for setting up the entire infrastructure for several of the 70 institutions run by K 12, apart from adding facilities.

Everonn Education on a buying spree



Learning solutions provider is eyeing acquisitions of small-sized Indian education companies with annual revenue of 100-150 million rupees within a time frame of three months. The areas of expansion include skill development business and its school management business to augment its revenues from providing educational content to schools and college that constitute 60 per cent of overall profits. Moreover, with plans to expand its global footprint and enter South East Asia into countries such as the Philippines, Indonesia, and Vietnam with its education solutions business, the company is surely on a growth overdrive. Everonn expects its revenues to go up by 50-60 % in the current fiscal and FY12.
Educomp bags Rs 67.93 crore: stocks rise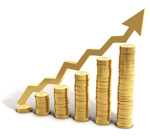 Global education solutions provider Educomp has received a Rs 67.93-crore order from the Maharashtra Government for implementation of information and communication technology (ICT) in 540 secondary and higher secondary schools covering class V to XII in the State.
The contract resulted in share value gains for the company. Educomp Edureach has received the Letter of Intent (LoI) on March 9, 2011 from the Government of Maharashtra for implementation of phase II of ICT@Schools Project in regions of Nasik and Latur. The total worth of the order is Rs 67.93 crore and will be implemented in build, own, operate and transfer (BOOT) model for a period of five years including supply and maintenance of computer hardware, software and lab accessories, training of school teachers, among other things.
Tree House raises Rs 150cr in IPO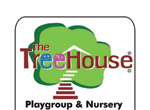 As a market debut, Matrix Partners-backed Tree House Education and Accessories Ltd recently engaged in the pre-schools business and is looking at a Rs 150-crore initial public offering.
Tree House plans to use Rs 41 crore of the money raised through the public issue to expand pre-school business, Rs 11 crore acquisition of office space, Rs 15.6 crore to procurement of exclusivity rights to provide educational services , and also construction of infrastructure for educational complexes in Rajasthan and Gujarat.
NIIT alliance with agri ministry brings market gains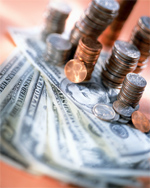 The IT major has been appointed as the training delivery partner by Department of Animal Husbandry, Dairying and Fisheries, Ministry of Agriculture, Government of India, to offer specialized IT training program to the users of National Animal Disease Reporting System (NADRS). The programme will equip users of NADRS with basic computer knowledge to manage their work more efficiently and help farmers adopt modern approach in their livestock management. The news of the tie-up reflected in the outperformance of the company shares vis-a-vis its peers, as the stock trading at Rs.50.10 rose up by 2.14 per cent and hit an intraday high of Rs.51.50.