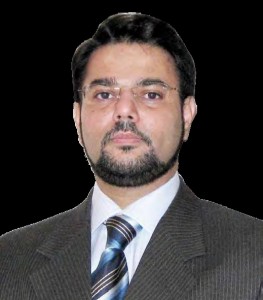 The projector market in India and overseas has seen a sea change with the advent of various companies. In an Interview with Jaydeep Saha, Abhilesh Guleria, Country Head – IT Platform and Display Solutions Business, NEC India speaks about their reign amidst leading competitors in the modern-day market
Please comment on the factors driving the projector market in India in the education sector. What is the scope of growth in the education space?
Education market has already been covered by the projector wave. Almost 40 per cent of the academic market is under the impact of the global leader NEC for the affordable price; the projectors are 3D enabled high contrast with stereo solutions. Besides green IT philosophy, these projectors have an eco and anti-carbon meter which portrays the nature-friendly mode. These intelligent projectors automatically understand and deliver the beam as per the wall colour. These TCO certified products are easy to set up and works at an altitude of even 5000 feet. The built-in LAN is compatible to other machines and helps connect easily.
What are the emerging technologies in this segment for education?

We have Ultra Short Throw projectors, NP600S, which throw a big image from a short distance. It can fill a large screen in a small room. It is set close enough to the screen to avoid shadows from someone walking between the projector and the screen. It can throw its minimum diagonal size image of 60 inches from just under 3 feet, a 100-inch image from five feet, and its maximum 110-inch image from 5.4 feet.
What are the opportunities and challenges in the projector market, with specific reference to the education sector?

NEC is uniquely positioned as a holistic IT solutions provider to the education space and has a wide product and solutions portfolio that helps education institutes increase operational efficiency and lower their total cost of operation. We believe that a focused learning environment for students is the key for excellence. Incorporating technology in the curriculum at any level can greatly increase the effectiveness of teaching. The world is quickly learning the benefits of adding multimedia capabilities to educational environments.
What are the strategies being adopted by vendors to promote their product?
At NEC, it is our endeavor to provide state-of-the-art display technology and dynamic designs to our customers. We organise direct mailer campaigns, display virtual desktop and communicate as our products are entirely targeted at the K-12 and higher education sectors, besides the business sectors in the country. Our projectors are not just products but entire education solutions.
How it changed the education scenario in India?
The 114-year-old legacy that we have, has helped us get customers in a very helpful way from various pleathoras of aspirants.
The education sector has adopted the e-learning and audio-visual mode of integrated learning and we have delivered products as per the needs of the market. Since the integration of technology into the classrooms is a top priority, educational institutes purchased NEC Multimidia projectors to supplement teaching with visuals to inspire imagination and creativity, as well as enhance the learning experience.
What are the upcoming products or solutions for education segment?
The upcoming NEC products are upgraded and have been designed keeping in mind the latest requirements of the users. These products are not only equipped with bluetooth technology and 3-D ready but are also wireless with 5,000 hour lamp life, 7 watt speaker and variable audio out facility with closed captioning and one year (or 500 hours) warranty on original lamp. These Digital Light Processing  (DLP) projectors are enhanced with eXtended Graphics Array (XGA) solutions, besides the compatibility video mode of MPEG and AVI with Volume Control module and VGA functioning, USB and other cables available in a variety of lengths from 3 – 100′.
Tell us something about your tie-up with Cybernetyx
Cybernetyx is a Germany-based advanced Research and Development enterprise focused on creating world's most technologically advanced and affordable Interactive Whiteboard systems and multi-touch surface computing solutions. The tie-up with this technology giant would help provide interactive technologies provide the most advanced and economical interactive projection solutions for education and corporate sectors. Besides, the art, commerce, trading and game world would also be benifitted with various customized deliverable from us. It would also provide specific solutions to automobile, mapping, molecular and geographical sectors.
3D Projectors in Today's Market
3D projection is any method of mapping three-dimensional points to a two-dimensional plane. As most current methods for displaying graphical data are based on planar two-dimensional media, the use of this type of projection is widespread, especially in computer graphics, engineering and drafting.

3D Projectors in India
The Third Dimension technology has taken the world by storm and 3D projectors have actually intensified the viewing experience of the viewers. These projectors actually aim at bringing pictures which are life-like and might just be conned into thinking that the images of people that on the screen are actually real. Such is the demand for 3D Projectors that major companies like Sharp, Sony, LG, Panasonic, Optoma, Pico, Hitachi, Infocus, NEC, Benq, Acer, Samsung, Sanyo, Mitsubishi, Viewsonic , Philips have got into the industry with full force and are providing you with the best 3D technology.

The basic qualities of these projectors for which they are in utmost demand are 3D single lens type projector, two HDMI 1.3 sockets and 300 ANSI lumens, full HDTV, 16:10 aspect ratio, 2500

lumens brightness, 10watt speaker, 2.4 cms 3D provider, contrast ratio of 3200:1. The features mentioned are just few of the many that these individual products have. 

Categories
Home Theater Projectors
Video Projectors
Digital Projectors
1080p Projectors
LCD Projectors
DLP Projectors
LED Projectors
Portable Projectors
Pico Projectors
3D Projectors
Multimedia Projectors
Office Projectors
Classroom Projectors
Business Projectors
LCoS Projectors
3LCD Projectors
DLP 3 Chip Projectors
Handheld Projectors
Pocket Projectors
CRT Projectors
"Exciting news! Elets Education is now on WhatsApp Channels Subscribe today by clicking the link and stay updated with the latest insights!"
Click here!