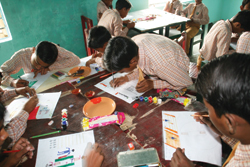 In order to cater to the drop out and unemployment issues, value of vocationalistion of secondary education has been realised. Tapping its potential to transform the economics of India, National Vocational Qualification framework has been announced by MHRD and soon will be introduced
By Pragya Gupta, digitalLEARNING Bureau

In burgeoning economies like India, a prerequisite of skills and training for the workforce is obligatory. With the advantage of population, India does not have a dearth of manpower but of skilful workforce and employment. These two major challenges are interrelated and addressing one, the creation of skilled workforce, can resolve the both. To address this challenge, need for apt quality education is mandatory. It is rightly said that foundation of education starts from the primary level and higher education is just to foster that talent. While in the economic sphere, we have professional in the 'so called' mainstream professions; we also need workforce to attend to the shop floors and to suit the local industry requirements.
According to census 2001 figures, more than two million graduates are unemployed, and current census would be much higher than that, indicating a need for a mature education system. To control the situation, there is a requirement to amend the existing curriculum and give students liberty and right environment to take their favourite career path. Higher education in India is not visibly accessible to most of the rural youth, therefore, villager restrain their children from availing secondary school. This is because education does not seem meaningful to them as they are forced to follow their family occupation of agriculture, which does not necessarily require formal education. But if agriculture would have been there in the curriculum then it could make them interested in learning and taking the family legacy forward in better way with enhanced skills.
According to Technopark, Management Consultancy company report, education market in India is emerging as one of the world's largest consumers of education services with a target population of close to 450 million (in the age band of 5-24 years). This number is expected to increase to 486 million by 2025, exceeding the combined target population in China (354 million) and US (91 million). In India, public and private spending aggregates to approximately US$ 100 billion per annum and private spends on education have grown at a CAGR of 10 per cent since 1994. In fact, compared to other developed countries, private spends in India are relatively higher (4 per cent of GDP).
India's economy has witnessed continuous positive growth, which has led to a huge demand for a workforce in India. Recent economic surveys show that employment growth has been the largest in the Services sector, and this trend is in all likelihood going to grow in the future. Also, technological product and service innovations have fuelled the demand for more skilled workers. This demand has not been met, due to unavailability and poor quality of skilled workers. There is a lack of training facilities and skill development in as many as 20 high-growth industries such as logistics, healthcare, construction, hospitality and automobiles.
India's present education systems have been focusing on giving maximum input without taking real output into consideration. Children, today, still memorise their lessons and not able to comprehend the basic concept. There is a need to integrate skills into the curriculum. Vocationalisation of education at the secondary level does not allow students to remain unemployed. This falls true in the rural context where majority of the population resides. There is a strong need to identify creativity and convert it into innovation, enhancing the logical and interpretational skills and providing better career opportunities. Country demands reservoir of knowledge and to create these knowledge pool we need to start from the grassroots.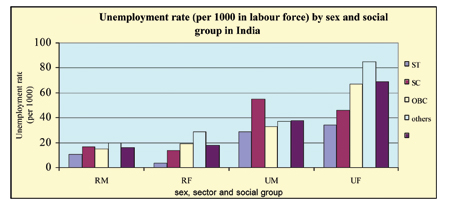 India is at the crossroads as 20 million children go to schools but only 12.4 per cent out of them go to colleges whereas in the US the percentage of students joining college after secondary schools is 40. To fill this gap, India has to focus not only on science and maths education but also on the other practical subjects leading to the lifelong learning skills too. Introduction of Vocational Education in school will help in creating interest among and students and hence minimise the drop out by making education meaningful for them.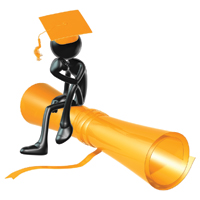 However, Vocational Education has been offered through different channels like ITI (Industrial Training Institute), Polytechnics and PPPs (Public Private Partnership) but now, recognising its importance, it has been introduced at the level of secondary education. The key objective of vocational education is to help develop individuals' skills in very specific field by giving them applied or concrete experience in certain vocations or trades. This not only makes them employable but also helps create opportunities for entrepreneurship.
With the idea of encompassing vocational education in schools, in the last quarter of 2010, Union Human Resource Development Minister, Shri Kapil Sibal announced a proposal to have National Vocational Qualification (NVQ) Framework for schools under which the Centre is introducing 500-1,000 vocations in schools all over the country so that the students passing out from schools are equipped with necessary skills for employment. The minister also highlighted that the country needs a policy framework for vocational studies as every student does not aspire to be a doctor or an engineer. He suggested that the Central Board for Secondary Education (CBSE) also provides degrees in vocational studies. Each State should decide on the issue as per its local needs and situations. Students passing out in vocational studies should get collateral entry into colleges for further studies.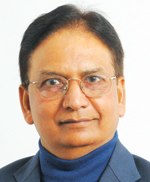 "The NVQ Framework provides a mechanism and pathways to move from academic education to vocational training to a career and backwards. There is vertical mobility"
Sharda Prasad
Director General, Employment and Training, Ministry of Labour and Employment, Government of India
Sharda Prasad, Director General, Directorate General Employment and Training (DGE&T), Ministry of Labour and Employment, Government of India, "Our Ministry aims to skill the youth, including drop-outs from schools and colleges. They, therefore, form our target groups. Furthermore, to elaborate the NVQ Framework provides a mechanism and pathways to move from academic education to vocational training to a career and backwards. There is vertical mobility. For instance, a plumber can move vertically by becoming a master plumber that is equivalent to junior engineer, or senior engineer or even a Ph.D. Second is the horizontal mobility. After plumbing, if the person wants to do nursing or pursue higher studies, we have the provision to facilitate it. National Qualification Framework supports the latter, so that you can move up in the same discipline and also horizontally by providing equivalence. We are preparing a comprehensive National Qualification Framework, in consonance with different Indian ministries."
Speaking on the need of vocational education, Sonia Nagpal, MD, i360 Staffing & Training Solutions Pvt Ltd, "The time has come that the nation should accept this fact that along with primary-secondary education, we need vocational training also as everyone cannot become an engineer, doctor, accountant or a lawyer. Vocational training plays an essential role in an individual's growth which in turn results in the growth of a nation and its economy".
Challenges

Though there is a growing demand for vocationally trained workers, the segment per se has not really picked up in India because of various reasons.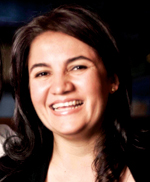 "To enhance the quality of education in India, Vocational education is mandatory and overall we have received an overwhelming response for vocational education from students and teachers"
Preeti D'mello
Regional Director-Indian Subcontinent, Edexcel
Social stigma has been attached to vocational education and training as manual or industrial jobs were perceived as low paying and meant for low-caste communities. Largely because of this, students who completed their higher secondary education are more inclined towards academic or professional courses. Due to this attitude, the vocational education and training segment is suffering from poor enrolment. Some school principals in Delhi and NCR have aptly stated, on the reason for low adoption, that parents have not taken introduction of vocational education very positively and are apprehensive about these courses in school and feel that it will divert student's attention from core subjects. Agreeing to this concern, Preeti D'mello, Regional Director-Indian Subcontinent, Edexcel says, "To enhance the quality of education India, Vocational education is mandatory and overall we have received an overwhelming response for vocational education from students and teachers. I think that you need to show the value of this education to the society. It has to do with Issue pertaining to the strata of society we live in. Furniture designer is considered to be in top level thing and carpenter is not. This has to be changed with mind shift."
More recent information suggests that the enrolment figure is less than 3 per cent of the students attending Grades 11-12. The weighted average capacity utilisation of the schools receiving grants is less than 50 per cent. This implies that the 350,000-400,000 students enrolled in vocational education comprise 3 per cent of the 15 million students or more in Grades 11 and 12. Thus, what it eventually means is that less than 1 per cent of students who had entered Grade 1 over the last decade or so would have eventually participated in vocational education. It is also widely recognised that the existing student capacity in ITIs/ITCs largely goes unutilised.
Due to societal pressure, adoption of vocational course is low therefore system is failed to attract good teachers in this field. Revision of existing curricula and introduction of new courses is also one of the reasons. It has seen that in some states, the course curriculum has not been updated for 20 or more years, so even if students have completed VET qualifications, they may not be employable in modern industry. Due to the transition of the Indian economy from being agriculture-based to knowledge-based, it is all the more imperative to have new and revised courses which fulfil the requirement of modern industries. Of the trained candidates, the labour market outcomes as seen from placement/ absorption rates are reportedly very low.
Good trainers have always been an issue with vocational education in India. Because of societal pressures, the segment has failed to attract good mentors. Teachers in general are poorly paid in India and the salaries of teachers in VET have been at the lower end of the spectrum. In many cases, in rural polytechnics or technical institutes, the teachers themselves have had only basic education.
There exists a provision for the participation of industry representatives/experts in the setting of curriculum and hiring of apprentices, there is still a significant mismatch between industry skill requirements and the talent pool emerging from ITIs/ITCs. This has contributed to low success in the labour market for VET graduates. The private sector largely undertakes in-house training programmes but training to outsiders is very limited, restricted to catering to their own felt needs in the nature of captive skill development. This is largely because of the fear of losing trained skilled workers to competition which has resulted in constant shortages in private investment in this area.
Opportunities in Vocational Education
Job Opportunities
There are certain service or job sectors that Vocationalistion of education has certainly given an impetus to certain service sectors giving rural youth economic opportunities to contribute to the country's growth. RIS (Research and Information System for Developing Countries) report released by Shri Kamal Nath, Union Minister of Commerce and Industry, revealed that exports emerged as a major source of job creation in India 1.4 million incremental jobs created through exports in 2004-05