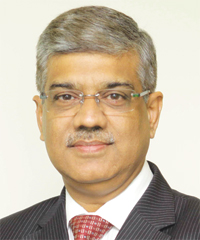 Sunil Dutt, Vice President, HP PSG talks about HP's perspective on Lab in box project
Please throw some light on HP's tie-up with NCERT for 'Lab in Box' project?

HP announced the Lab-in-Box, commonly known as Tatkal Kaksha initiative with the NCERT to bring mobile computing resources to remote and urban schools in India.

NCERT, which reaches 201 million students each year through its television, radio programs and textbooks, finds it a very potent tool to demonstrate interactive learning via its online syllabi and tutorials for students and teachers and master trainers across India.
How will it help the government to accomplish the mission by 2020?

The Government of India has announced 2010-20 as the decade of innovation, thus creating a demand for affordable ICT tools and techniques that need to be integrated into classroom instructions right from the primary stage so as to enable students to develop their requisite skills.

Currently only 12.4 per cent of the total 220 million school going children reach college and government aims to increase the percentage to 30 by 2020. If we are to achieve the percentage of college going students to 30, we will need more educational infrastructure.

Access to technology using Lab-in-Box solution will play a vital role in enabling the additional need for classroom space and intelligent infrastructure, created by Government's agenda of Vision 2020.
What are the constraints in the adoption of these education technologies?

Fear of unknown, complexity of the technology and its availability, are amongst the few major barriers in the adoption of technology. The simplicity and rapid deployment of "Tatkal Kaksha" solution, through interactive and easy access to learning, overcomes the constraints generally associated with adoption of any new education technology.
What other challenges does the solution address?

The Lab-in-Box does not just address the educational challenges. Since this concept eases the cumbersome process of setting up an infrastructure which otherwise involves very high costs in terms of building materials, municipality permits, electricity, phased approvals and connectivity issues, it is being considered as a "Cloud connected Tatkal Social Infrastructure" to meet the instant-on smart infrastructural requirement for Rural Service Delivery Centres, Instant Primary Health Centres, Connected Public Distribution systems, Connected Police Check posts, Instantly Deployable Army Outposts.

Through this pioneering initiative HP is aiming to address the issues of the underserved community.
What are your plans to further penetrate Lab-in- Box solution in the education vertical?

Making quality education available to all is the key governing idea of this innovation.

The solution will help in expanding educational opportunities to far-flung populations, with more and more Indian children getting access to truly immersive learning via the power of technology by printing of latest textbooks, tracking of school drop-out rate, basic IT education to the students; by providing a ready to use computer lab. With Multi-seat technology, processing power of one computer can be shared to give computing experience to five students. Thus, it is most economical solution for spreading ICT education in India. This is an excellent example of aligning technology innovation to meet the social and educational challenges we face in the country, using a very unique and modular approach that is sustainable and cost-effective and hence can be extended as a solution for distance learning education, infrastructure for vocational training programs and training the ex-servicemen on entrepreneur skills.