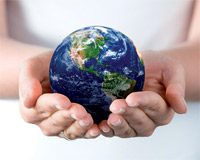 Internationalisation is the crucial need of higher education with systematic approach to maximise the relevance of education
Interest in foreign education gained a big boost in March 2010 with the Cabinet approval of a bill to allow entry of foreign education providers in India. Although the bill is still awaiting approval by the Parliament, it has already created a sense of excitement not only among students but also among many institutions in India and abroad. However, there are some who are skeptical about the need and relevance of internationalisation in the Indian context. I argue that a national policy on internationalisation of higher education is needed to maximise the relevance and benefits at three primary levels: infusing excellence, encouraging diversity and capacity building.
Jane Knight defined internationalisation as 'the process of integrating an international, intercultural or global dimension into the purpose, functions or delivery of post-secondary education.' This definition clarifies that internationalisation is much broader, comprehensive and flexible concept. It recognises and encourages diverse approaches and accepts that there is no prescriptive formula of internationalisation for all institutions. Context of India is different and hence the concept of internationalisation should be adapted to the unique challenges and needs of the country and institutions.

Infusing Excellence

There is no denying the fact that Indian higher education is struggling to infuse quality at the systemic level and it has limited itself to a few islands of excellence of IIMs and IITs. Consider the recent case of the 100 percent cut-off requirement by Sri Ram College of Commerce, Delhi for admission to undergraduate program. Instances like this, question the whole rhetoric that Indian higher education is reforming and expanding access. Indian institutions are facing a crisis of confidence where many students are aspiring for the same set of select few quality institutions.
A systematic approach to internationalisation May help in bringing global good practices and more institutions with higher quality. For example, within a decade ISB, Hyderabad has emerged as an inspiration (sometimes envy) for many other Indian institutions. It is a hallmark of adopting global practices ranging from admissions to teaching, research and governance. In a country where absolute scores are still considered the only benchmark for admissions, ISB adopted a holistic admissions process along the lines of best B-schools by integrating personal interviews and essays. This expanded choice for many talented students who would have gone abroad for studying MBA programs and not coming back. The unfortunate part is that existing regulatory structure had tried to restrict the ISB model and growth.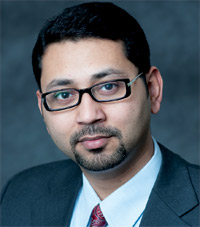 Dr Rahul Choudaha is Director of Development and Innovation at World Education Services, New York
He is responsible for strategic development, product innovation, research and thought leadership. Dr Choudaha is a higher education specialist with focus on institution building and strategic development, international collaborations and market development. He earlier worked in international recruitment and marketing at the Indian School of Business, Hyderabad.
Dr Choudaha earned Ph.D in Higher Education from the University of Denver, MBA (Marketing) from NITIE, Mumbai and BE (Electronics & Telecom) from Jabalpur Engineering College.
---
A national policy on internationalisation should encourage diversity of location,programmes and institutional types
---
Encouraging Diversity

Indian post-secondary education is facing acute quantitative and qualitative challenges at two extremes. On the one extreme is skill-based vocational education and on the other is research-based doctoral education. Of course, lack of funding and policy focus remains a concern, but another major reason is the lack of quality in these programs, which restricts labor market rewards. This in turn leads to a socio-cultural environment of only respecting and encouraging professional fields like engineering and management. Thus, internationalisation had been concentrated to a handful of institutions in bigger cities having business or engineering programs.
A national policy on internationalisation should encourage diversity of location, programs and institutional types. Policy directions should create incentives for institutions interested in engaging with fields like agriculture, energy or urban planning or types of institutions like vocational institutions or location of institution in non-metro cities. For example, Montgomery College is leading an initiative of advancing community college model in India with the help of a grant funded by US-India Education Foundation (USIEF). Thus, internationalisation policy should facilitate opportunities beyond traditional models, level of programs, types of institutions and fields of studies.
Capacity Building

There are several approaches to internationalisation depending on mission and resources of an institution and one of the approach internationalisation policy May pursue is capacity building. Here capacity building refers to the creation of an enabling environment of resources (financial, technical and human) and regulatory framework which is line with the national needs.
Consider the case of some of the country-level partnerships have been focusing on enhancing educational and research engagement with India. For example, a delegation of university presidents from Canadian universities committed $4million for India specific engagements and the UK has renewed The UK India Education and Research Initiative (UKIERI). These engagements will bring together critical resources for Indian institutions to learn and develop their practices. Similarly, technology has transformed the communication and content delivery mechanism and it could be a major source of engaging open courseware through www.ocwconsortium.org with limited resources.
The Way Forward
Indian higher education needs a comprehensive internationalisation strategy both at the national level and at institutional level. Like any new initiative, there will be some risks of misuses. For example, there May be institutions, which misrepresent, over-commercialise and perhaps make higher education unaffordable in the name of internationalisation. However, the test of a good policy framework is to have an ability to distinguish wheat from the chaff. In other words, internationalisation of higher education is relevant to the needs of the country and a mature policy environment, which encourages innovation and experimentation but restricts misrepresentation is much needed. It is high time for Indian higher education at policy and institutional level to reflect on how best to leverage the concept of internationalisation and engage it to achieve the goals of excellence, diversity and capacity building.

br>