Sterlite Technologies to Enhance Connectivity in Higher Education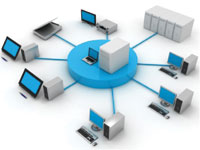 Sterlite, a leading global provider of connectivity solutions for the power and telecom industries, announced that it has been chosen by Bharat Sanchar Nigam Limited (BSNL) to enhance its network for promotion of Higher Education in India.
The scope of the project includes establishment of world-class connectivity for 120 universities across the country. This infrastructure would act as an information backbone, enabling every university in the network to function as an E-university. This platform would facilitate high bandwidth data transmission that is essential for e-learning and video- based learning. Sterlite would connect 30 universities to this backbone during FY12, would connect the remaining 90 universities by FY14 and would manage the network for five years thereafter. Sterlite has streamlined its efforts to implement the network well within the required project schedule. This project is part of the 'National Mission on Education through Information and Communication and Technology (ICT)' undertaken by the Ministry of Human Resource Development (MHRD), Government of India. The Mission has been envisaged to leverage the potential of ICT, in teaching and learning process for the benefit of all the learners in Higher Education Institutions in any time anywhere mode.
---
NIIT Tech acquires Spanish firm Proyecta Sistemas for $7m, stock gains 3%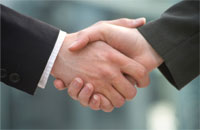 NIIT Technologies acquired Spainish software services firm Proyecta
Sistemas de Informacion SA for for USD 7 million. "We will end up paying 70%
of the revenue (for acquisition) which is USD 7 million," Arvind Thakur, CEO,
NIIT Technologies, said.
He said the company had revenue of USD 10 million in last financial year and has EBIDTA (Earnings Before Interest, Taxes, Depreciation and Amortisation) of 10%.
"From today we will start consolidating revenue of Proyecta with NIIT Technologies," Thakur added. The acquisition enables NIIT Technologies to enhance its European footprint with Proyecta's experience in travel and financial services segments.
NIIT Technologies' Europe, Middle East and Africa (EMEA) operations contribute 35% to its global revenues.
Headquartered in Madrid, Proyecta, with over 100 consultants that industry players in business intelligence, web and mobility applications.
Shares of NIIT Technologies closed at Rs 196.25 on 16 August