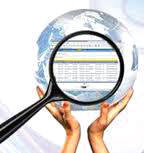 TOEFL Test Score equivalencies for visas in Australia
Following an approval by the Chris Bowen MP, Minister for Immigration and Citizenship of the TOEFL test for student visas in May 2011, the Minister has now accepted the test score equivalencies identified by ETS research for the TOEFL test when compared to International English Language Testing System (IELT) scores.The new score equivalencies will likely come into effect on November 5, 2011.

"We are delighted that the Minister has agreed to the equivalency scores recommended by Educational Testing Service (ETS) for the TOEFL test as an alternative English language test for student visa purposes," says David Hunt, Vice President and Chief Operating Officer of ETS's Global Division.
"ETS recognizes the importance for both the Australian government and test takers in establishing reliable equivalencies between TOEFL scores and the IELTS academic scores currently in use for student visa regulations. ETS undertook transparent research with objective, data-based results to provide the Department of Immigration and Citizenship (DIAC) with the most comprehensive and up-to-date information available on the equivalencies between the two tests," Hunt explains.
---
QAI tie up with IBM Career Education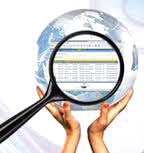 QAI, a consulting and workforce development organization has announced that it is working with IBM's Career Education to help create skilled workforce in Software Testing.
The co-designed programs by QAI and IBM Career Education will be offered on campus across India, as a blended learning program supported by world class courseware and internationally certified faculty members. The co-branded Certificate and Diploma Programs in Software Testing are aimed at offering a cost-effective skill-building program to students that aligns with industry needs and also encourages adoption by academia. Both Diploma and Certificate courses will be offered, accompanied by real world projects.
For students, this collaboration presents an opportunity to gain from the tacit knowledge and experience of the best industry practitioners and helps them acquire industry ready skills that will enhance their job prospects and give them the edge in their career.
Over the years, there has been a widening demand-supply gap for the appropriately skilled, ready to deploy workforce in India. The Indian market itself requires 35,000 testers approximately to bridge the gap which is projected to increase to almost 1, 65,000 in the year 2013.
---
IGNOU, Intel conduct session on usage of ICT in Education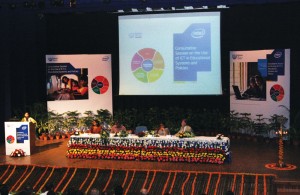 In a bid to create awareness, share ideas and experiences on the use of ICT in Education amongst key policy and government officials, academia and research industry, IGNOU's Distance Education Programme- Sarva Shiksha Abhiyan (DEP-SSA) and Intel Corporation and civil society stakeholders organized a consultative session.
While inaugurating a consultative session on the use of ICT in Educational systems and policies at the campus in the capital, Prof. V. N. Rajasekharan Pillai, VC, Indira Gandhi National Open University (IGNOU) said, "We all have considered, formulated and implemented national and organizational policies, strategies and action plans relating to ICTs. There are priority issues faced by every one of us in becoming knowledge societies which focus on information and technology. But due to the dynamic environment, the challenges are becoming more acute and intense. This workshop shall explore such opportunities and priorities for deriving optimum benefits from ICTs as developmental tools in education."
"Given the rapid pace at which the world is changing there is a need for our education systems to empower the next generation of learners to become productive and capable citizens of tomorrow. We are glad to be partnering with IGNOU and other key stakeholders from the central and state governments as well as Academia on this path of Education Transformation," said Ashutosh Chadha, Director- Corporate Affairs Group, Intel South Asia during the session.
---
AICTE to implement NVEQF for technical education
Ministry of Human Resource Development has announced National Vocational Education Qualification Framework (NVEQF) programme for polytechnic and engineering colleges to transform Indian workforce to become knowledgeable, skilled and adaptable to the demands of new labor market.
Kapil Sibal, Minister of Human Resource development said , " I am pleased to note that AICTE is planning to implement the NVEQF at the post-secondary level through the medium of Polytechnics and engineering colleges and has prepared curriculum content in a variety of skills with industry participation."
The unique part of the vocational framework is that it will be integrated with mainstream education and thus provide students multi-level entry and exit options to enable them to seek employment after class XII. Any student under NVEQF can be sure that the institution is government authorised and nationally accredited and that the degree and other qualifications are genuine, said AICTE chairman S S Mantha.
The framework would link schools, vocational and university education qualifications into one national system. National Skill Development Council is in the process of launching the 'national occupational standards' supporting NVEQF.
---
Shiv Nadar University launched at Greater Noida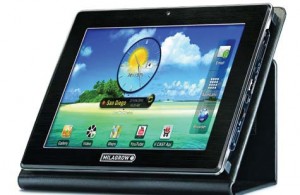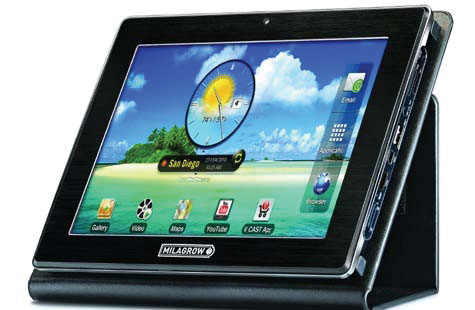 The Shiv Nadar Foundation has announced the launch of the Shiv Nadar University (SNU) at Dadri, Greater Noida in the National Capital Region. The Shiv Nadar University announced the launch of the School of Social Sciences & Humanities for the academic session 2012-13 and also the launch of its first Research Centre in Mathematics & Information Technology. The Research Centre will function as a centre for research collaboration with leading global institutions through the application of Mathematics and Information Technology. The University plans to launch the School of Business, the School of Communication and the School of Education in the near future. The University also announced the appointment of Dr M Gopal as Director of the School of Engineering and Dr Shubhashis Gangopadhyay as Director of the School of Social Sciences & Humanities.
---
Texas Instruments, CORE Education join hands for STEMpower
With the launch of Texas Instruments (TI) Education Technology business in India, TI and CORE Education and Technologies Ltd (CORE) has announced that they are joining forces to bring a new way of teaching and learning math and science to middle and secondary schools throughout India. The joint effort combines TI's education technology solution with CORE's content, teacher education and support to form one integrated solution called STEMpower. Through STEMpower, TI and CORE will address teaching, learning and assessment needs in the classroom, in the lab, and in the real world.
---
Ceeco launches ELearn's Intelliclass eLearning Suite
With a vast experience in innovative technology solutions, ELearn offers a revolutionary concept combining the best ICT training tools, Smart School K-12 content and assessments. ELearn's Intelliclass -an unmatched e-learning suite provides comprehensive top of the line hardware and software ICT solution for next generation classrooms.
Intelliclass offers implementation of technology-enabled classrooms equipped with the best infrastructure including Digi-Annotate (a portable interactive device), 88 inches Projection Board, High Resolution WXGA Projector, Dual Core PC, UPS and a compact and powerful eduVOX Audio System.
The high definition Smart School 3D and mapped content delivers in depth explanation of the latest CBSE Curriculum. The beautifully designed and thoughtfully constructed Intelliclass k-12 content, reviewed by education industry experts will definitely improve the student's concentration in the class and help them learn the fun way. With the latest e-learning technology the focus is on a holistic and balanced education. Intelliclass e-learning solutions not only offer excellent academics but also include a range of extra-curricular activities thus encouraging the students to realise their full potential. The curriculum is regularly updated with a huge array of practice exercises, comprehensive quizzes and creative modules.