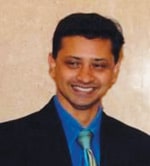 Company Profile

Glodyne Technoserve Limited is a leading Technology Management Services Company that has built rich experience in the geographies it serves while constantly exceeding delivery expectations of its customers. Glodyne leverages its comprehensive India and North America services footprint with a well-established and well proven bouquet of Managed Infrastructure Services offerings to improve business efficiencies. In India, the Company has built unique solution accelerators which are transforming the education, government and banking sectors. Glodyne is SEI CMMi level 3 and ISO 27001 & ISO 9001 certified.
Company Name:
Glodyne Technoserve Limited

Management Team:
Chief Executive Officer:
Annand Sarnaaik
Head of Operations/COO:
Divvyani Sarnaaik
Head of Sales: Shantanu Rooj
Head of Technology/IT:
Ashok Ramaswamy
Head Office:
C-3, Fortune 2000,
Bandra Kurla Complex,
Bandra (E), Mumbai- 400051,
India
Website:
www.glodynetechnoserve.in
Major Regional Offices (India):
1. Delhi 2. Pune
3. Bangalore 4. Chennai
Customer Support Helpline Number:
+ 91 – 022-61540831
Contact Person For Clarification:
Manoj Narang, Manager Marketing,
+ 91 7498020212/
+ 90 22-61540831
Products and Services
Glodyne has built innovative managed services offering for the education sector, named GEMS & UNIVEXCEL which automates all the internal processes within schools, colleges and universities. The Company provides interactive and comprehensive services based on cloud services that link and empower all stakeholders i.e. management, parents, teachers, students to interact with one another and seek relevant reports. The education managed services of Glodyne, clubbed with its professional services and rapid implementation methodology, ensures rapid deployment of the services with minimal capital investment on the part of the institute. Glodyne education services are tried, tested and proven for their scalability and reliability in the automation of the academic, administrative and financial functions of an Institute.
Achievements

Glodyne has recently received the prestigious 'World Education Awards 2011- Best Initiative for Enabling ICT in Schools' and 'Best under a Billion' – Asia Pacific 2010 award by Forbes magazine. Glodyne has also received the 'Maharashtra IT Award 2010' for outstanding contribution to the State. It has been a consistent winner of Deloitte Technology Fast India and Asia Pacific 2010,2009,2008,2007 and 2005 Programs. It was ranked 5th in the Business Today 500 (BT 500) – India's Most Valuable Companies list in the 10 years profit performance category in 2010.
USP's of Glodyne offerings for education sector:
No Capital Expenditure for the Institute; Highly scalable & reliable platform; Powerful analytics: Configurable dashboards and reports as per institute's need; Auto upgrades: Institute is always on the latest version; Rapid and Time Bound implementation; Dedicated Manpower in the Institute for Support & Training

Target Verticals

All schools, colleges and universities across India & abroad.


Follow and connect with us on Facebook, Twitter, LinkedIn, Elets video
>